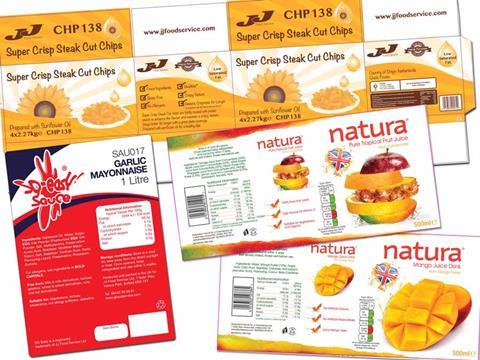 JJ Food Service has redesigned the packaging of its own-label lines ahead of changes to allergen labelling rules set to come into force in December.
The foodservice operator, which won Wholesaler of the Year at this year's The Grocer Gold Awards, has updated its packaging to make sure allergen information is clearly available on packs.
JJ Food Service estimates 35% of its sales come from own label, and has also ensured all of its suppliers are compliant with the new regulations.
"Caterers will need to make sure they are working with suppliers and wholesalers that are legally compliant," said JJ Food Service chief product officer Ali Guvemli.
"We've responded by evaluating all our suppliers to make sure that they are ready for the change - some of them have been slow to respond so we've stopped working with them altogether."
Guvemli added that JJ Food Service was also alerting its customers to the new labelling rules by distributing leaflets.
"We don't just want to educate ourselves, we also want to give our customers the materials they need to be prepared," he added.