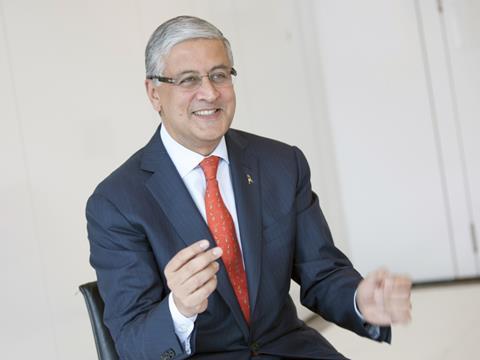 The total pay package of Diageo (DGE) CEO Ivan Menezes fell by 46.5% to £3.9m during the spirit giant's 2014/15 financial year after a period of stagnant volume growth.
Menezes' total remuneration for the year fell to £3.9m in 2014/15 from £7.3m in the previous year.
The fall was primarily due to long term incentives related prior to becoming CEO as he received £.26m under the scheme in 2014 and £354k in 2015.
Pay awards specifically related to his time as an executive director fell 25% to £3.6m from £4.7m. Diageo's long-term incentive scheme was again the primary reason behind the fall due to the company's weak share price growth.
Long term incentives in 2015 accounting for £1.45m, with just £1,000 attributable to share price growth, while 2014 saw an award of £2.8m with £1.6m due to share price growth.
At its 30 June year-end Diageo's shares had fallen by 0.3% on an annual basis.
Menezes' fixed pay dropped to £1.58m from £1.8m. His bonus was £535k, which represented 55% of his base salary and just 28.4% of the possible maximum award.
Diageo's reported net revenues were up 5% in the year to 30 June largely thanks to the full consolidation of United Spirits last year.
Net sales were up to £10.8bn during the year from £10.3bn as United Spirits delivered an additional £921m of revenues.
On an organic basis, net sales were flat, while organic volumes declined by 1%.