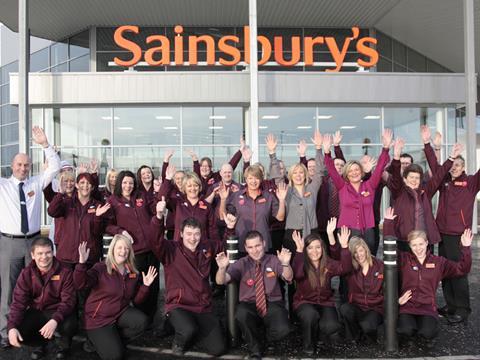 Announcing the biggest pay rise for staff in a decade amidst unprecedented industry turmoil Sainsbury's gained some great PR this week. Deservedly so.

The timing was perfect: in a slow news week, and with Tesco confirming it was axing its final salary pension scheme, Sainsbury's will not only implement the pay rise eight months prior to the enforcement of George Osborne's controversial £7.20 national living wage, at £7.36 it will exceed it too. And offer the same rate to under 25s.

But if CEO Mike Coupe has thrown down the gauntlet to his rivals it's not the final word. Tesco, for one, will surely be reviewing its position as the frontrunner on pay (its £7.39/hr rate doesn't include breaks).

And living wage campaigners show no sign of letting up the pressure either. The Living Wage Foundation has repeated calls for Sainsbury's to consider raising pay to £7.85 per hour, which would require a further 6.7% rise for the retailer.

Both Coupe and his fellow supermarket bosses will continue to face tough questions over pay for some time to come.