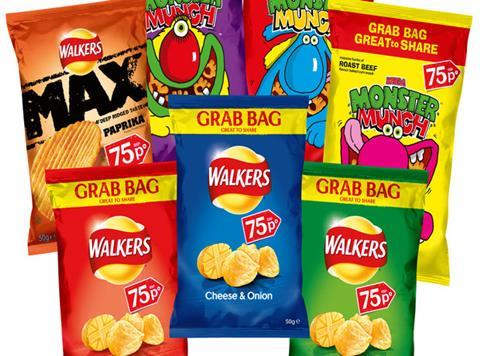 A Walkers production facility in County Durham is under threat of closure, putting almost 400 jobs at risk, PepsiCo has confirmed.
Around 380 employees could be put out of work if the crisp maker's Peterlee plant were to be shut down by its multinational owner as a "crucial" cost-saving move.
The company said its proposal was "based on the costs of manufacturing and transporting products around the UK" – with 80% of the factory's output shipped south of the local area, incurring "significant transport costs".
Closure of the facility would improve the efficiency of the brands' manufacturing operations, said Tracey Foster, Peterlee manufacturing director at PepsiCo UK.
"Peterlee has been an important site for our business, but the changes we are proposing present significant productivity and efficiency savings, crucial for ensuring the long-term sustainable growth of our business in the UK," she added.
The proposal was "difficult" for the supplier and did not reflect the performance of the facility's workers, Foster said. "No decisions will be made without first consulting employees and their representatives. We would also like to reassure colleagues that we will be providing ongoing support and assistance."
Production is likely to be moved to Walkers premises elsewhere in the UK should the County Durham shutdown go ahead.