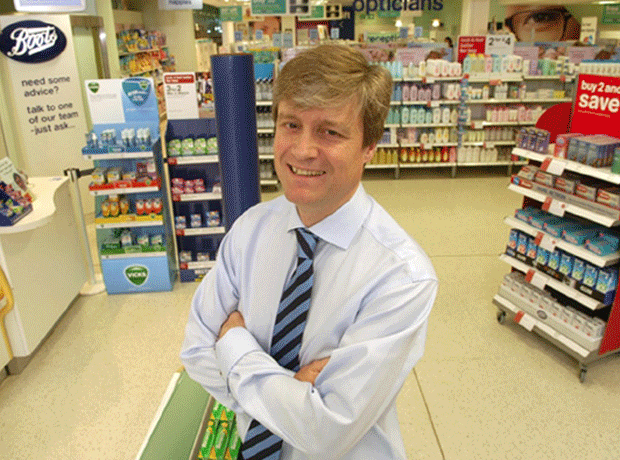 Walgreens has named Alex Gourlay executive vice president, president of customer experience and daily living as it forges ahead with plans to become a leading global health and wellbeing enterprise.

The current CEO of Alliance Boots health & beauty division - and number 50 on The Grocer Power List - will take up the role on 1 October.

He will be responsible for leading an enhanced Walgreens daily living business operation, overseeing customer experience, US merchandising, marketing, customer insights, products and promotions.

The move follows the merger of Walgreens and Alliance Boots in June 2012. "Alex's new position is a clear testament to the progress we are making in bringing our two organisations together," said Greg Wasson, Walgreens president and CEO.

Pharmacist Gourlay joined Alliance Boots in his current position in January 2009. His previous roles include MD of Boots UK, healthcare director of Boots the Chemist, and senior management positions in store operations and human resources.

The group has also appointed Simon Roberts, the former COO of Boots UK, as Alliance Boots MD, health & beauty UK and Republic of Ireland, where he will be responsible for retail and pharmacy activities.

Fellow Boots UK COO Ken Murphy will become MD, health & beauty international and brands. He will look after product innovation, global commercial account management and international retailing, as well as contract manufacturing.