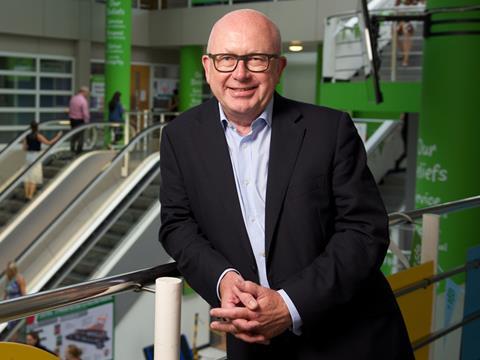 Asda's chief merchandising officer Andrew Moore has been appointed new president of GroceryAid's fundraising committee.
Moore takes over in April from Jason Tarry, currently chief product officer at Tesco.
The fundraising committee meets regularly and is responsible for organising central fundraising activities for the charity. It is chaired by a senior industry figure and has representatives from many of the big fmcg companies.
"We are delighted that Andrew has joined GroceryAid as our president of fundraising and that Asda is continuing its great support of the charity," said GroceryAid director general Gillian Barker.
"With Andrew on board it gives us a fantastic opportunity to build on our fundraising base and help even more grocery people in need."
Moore said he was delighted to be taking on the role on behalf of Asda.
"GroceryAid does important and fantastic work helping colleagues in our industry and we are proud to continue our relationship with the charity."
Moore began his career at M&S holding a number of senior positions within the buying teams.
In 2004, he was promoted to director of general merchandise planning but left in 2007 to set up his own retail consultancy in South Africa.
In 2008, he moved back to the UK and joined George clothing at Asda. He was promoted to chief merchandising officer in January last year with a remit covering food, clothing, home and general merchandise.