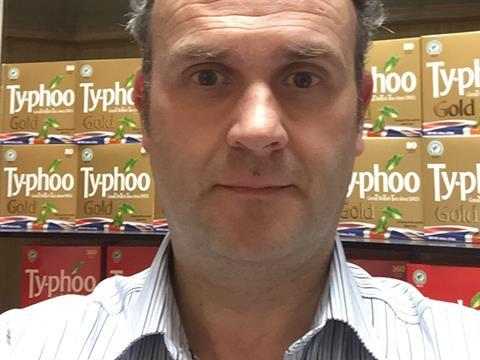 Typhoo head of marketing Chris Hall is leaving the company to join ready-to-roll icing and cake craft manufacturer JF Renshaw as head of brand.

Hall joined Typhoo 10 years ago after the tea brand was sold by Premier to the Apeejay Surrendra Group.

As own-label marketing controller, he initially built a new sales and marketing team, managed own-label sales and established Typhoo as a standalone retail supplier.

"It was a project where, if it went wrong, it would be disastrous for the business; if it went right, nothing would be noticed - which is exactly what happened, after lots of late-night planning," Hall told The Grocer.

At the time, Typhoo had just lost the Asda own-label business but won it back in 2014.

Turnover of its own-label business has now doubled, making Typhoo the UK's largest own-label tea supplier.

Hall, who became head of marketing in 2010, also managed Typhoo's return to TV with Ben Fogle as brand ambassador, the redesign to Union Jack packaging, the return to the iconic 'pillar box red' colour, and the eco refill pack.

He said Typhoo's new association with Nigella Lawson followed its tradition of celebrity brand association.

Hall, who started out as a product development technologist with Mars and later invented the patented Imperial Leather Foamburst body wash with PZ Cussons, described his move to Renshaw as "very exciting", with the cake and homebaking market "electric" at the moment.