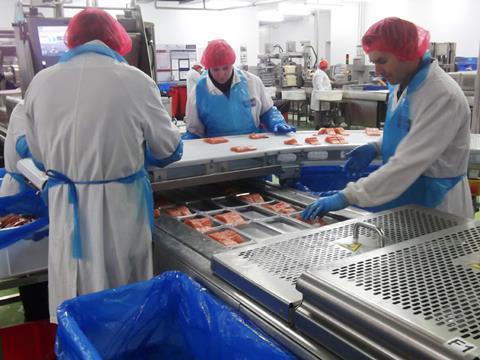 "All options", including the sale of two Scottish Young's Seafood plants, will be considered by the company in the wake of its Sainsbury's salmon processing contract loss to Marine Harvest, the processor has said.

The company has now launched a 45-day consultation period for the 900 staff working at its Fraserburgh and Spey Valley sites in Scotland. Staff were set for talks with unions and Young's bosses this week.

A joint stakeholder group was launched last week by the Scottish government minister for business Fergus Ewing to explore ways of saving jobs at the site.

Production is currently due to end in January 2016 as Young's seeks to consolidate manufacturing within its other sites.