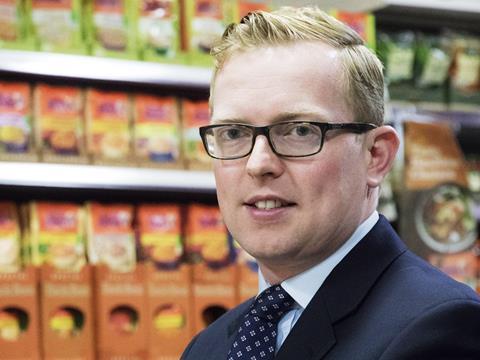 Mars Food has promoted Denis Murphy to the role of sales director, replacing Neil Reynolds who is leaving for a new role within grocery.

Murphy will be responsible for the UK sales department for the food business, which includes brands such as Dolmio, Uncle Ben's and Seeds of Change. He will also join the UK management team.

He joined Mars two years ago as trading director for the grocery, convenience and foodservice channels. The company said he has been viewed as on a fast track to the sales director role for some time and that he was well known in the industry for "his straightforward approach, category insight and ability to get things done".

Prior to joining Mars, Murphy spent two stints over seven years at General Mills with a three-year period at Heinz in the middle.

At General Mills, he held a number of national account manager roles before being promoted to Tesco business manager and lastly to customer director for grocery. He began his career as a category management analyst at Danone, before moving to General Mills in 2005.

"Denis has great sales experience and insight combined with superb leadership capabilities," said Mars Food UK general manager Craig Sargeant. "I know he will hit the ground running and continue to build on the success of our much-loved brands."

Murphy added: "I'm delighted to have the opportunity to lead our sales organisation. We have an amazingly talented team and I'm looking forward to pushing that to the next level."

Reynolds, who joined Mars in August 2007, has been in the sales director role since September 2012. Mars would not reveal details of where he was moving to, but said an announcement would be made in the coming weeks.