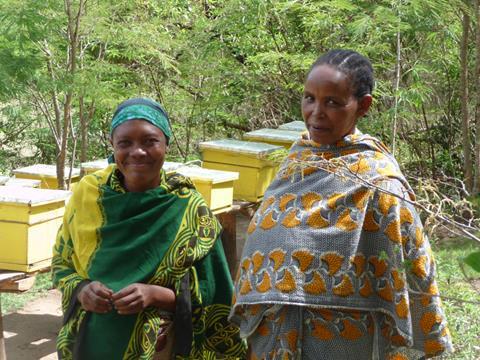 Nine senior women from the UK food and drink industry will fly to Tanzania next month for the latest Farm Africa initiative: the Big Beehive Build.
Armed with hammers, nails, and a plan to build 90 beehives in three days, the women plan to kickstart a profitable and sustainable honey farming business for the local Erri beekeeping group in the Nou forest.
Beekeeping and honey production is now a viable livelihood for locals who have suffered as a result of deforestation. Harvesting honey will pay for food, clothes, medicine and school fees. "In our day-to-day lives the women on this challenge are competitors in business," said Judith Batchelar, director of Sainsbury's brand, who is joining Tesco's Kate Ewart on the plane. "But the Big Beehive Build is something special: we are uniting in support of forest communities in eastern Africa and working alongside them to help build sustainable livelihoods. I think the group coming together like this is tremendous."
Lorraine Hendle, MD of retail and manufacturing at William Reed Business Media, will also be heading to Tanzania, along with Vivienne Harris, agriculture manager at ABP Food Group. "I am looking forward to seeing how Farm Africa works on the ground," said Harris. "It's not about handouts, it's about building future incomes and how people can better support themselves for the long term."
You can follow the group's progress using #bigbeehivebuild or at the website.