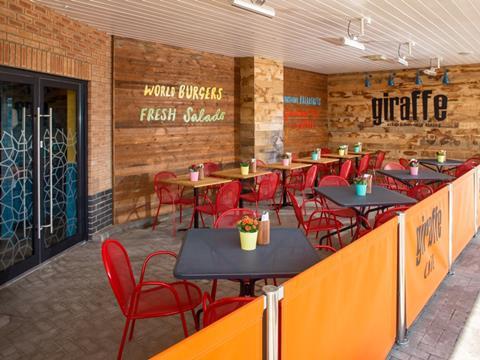 Two of the co-founders of Giraffe, the restaurant chain bought by Tesco last year, have quit the business, it emerged today.
Juliette and Russel Joffe announced their resignation from the restaurant group they founded in 1998, alongside Andrew Jacobs, who is staying on with the business.
Giraffe has 60 restaurants in the UK and the Joffes have agreed to assist in the process of finding a successor.
"It's been an incredible journey from our first restaurant in Hampstead to where we are now," they said in a statement.
"Having seen through the Tesco sale over a year ago and started Giraffe on its next phase of growth, we feel we're now in a position to take a break from the restaurant industry knowing we are leaving our baby in safe and capable hands.
"We have really enjoyed working with Tesco who have given our brand the opportunity to expand, improve and evolve."
"I'd like to thank Juliette and Russel for all they've achieved in making Giraffe one of the most popular and exciting family restaurant brands in the UK," said Adam Fowle, CEO of Tesco family dining and chairman of Giraffe.
"We're really excited about what the future holds for Giraffe, and we owe a huge amount to Juliette and Russel's vision and expertise in making Giraffe the business it is today."