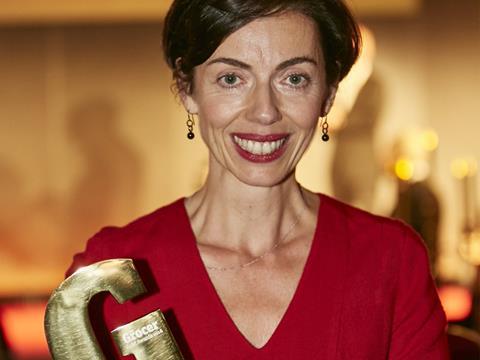 All too often our grocery elite ends up looking like a men's only club. There isn't a single female supermarket CEO. Only one woman is in charge of an fmcg FTSE 100 firm. And though many food and drink businesses can celebrate achieving Lord Davies' target of 25% female representation in the boardroom, far too many of these are still in non-exec roles.

Thankfully a wealth of talented women aren't waiting for the industry to change. They're forging their own paths to the top of the table, and dominating The Grocer Gold's entrepreneur of the year shortlist as a result. Four of the five were women. Taking home the gong on the night was the charismatic Henrietta Morrison, selected by the judges for her visionary leadership at gourmet petfood supplier Lily's Kitchen. She faced close competition from the youthful Cassandra Stavrou at Propercorn, Miso Tasty's indefatigable Bonnie Chung and the heroic Amelia Harvey at The Collective, who's single-handedly added £6m to a category in sharp decline.

Let's hope the great and the good that packed out the Guildhall on Tuesday took note.