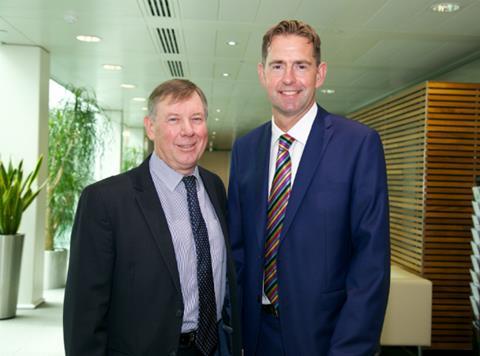 The British Frozen Food Federation has chosen John Hyman to succeed Brian Young as chief executive, the trade body announced today (9 June).
Hyman previously worked as UK group commercial director at Adelie Foods, and has held senior roles at First Drinks, Dairy Crest, Heinz and Arla. He will take up his position at the BFFF on August 17 and work alongside Young until he formally retires towards the end of 2016.
Young has been chief executive of the organisation for almost 10 years, during which time it has modernised its structure and launched a range of services, including an annual business conference.
"There is still much for the BFFF to do," he claimed, adding that the body's board had found a new chief executive "with the skills and personality to successfully take the federation to the next level".
Hyman said the frozen food industry was "a real success story" and he was looking forward to building on the work that had "developed the federation to become one of the leading trade associations in the food industry".