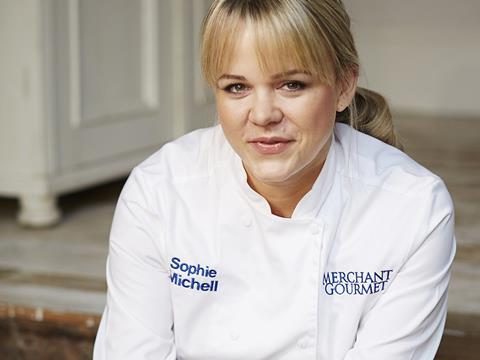 Merchant Gourmet has signed up TV personality and author Sophie Michell as its new Wellbeing Chef.

The partnership, which launches in January 2016 and forms part of a wider PR and social media campaign, is intended to inspire the brand's expanding 25 to 35-year-old health-conscious audience and will showcase ways to incorporate ready-to-eat pulses into daily meal plans.

"It's a fallacy that nutritious food doesn't taste good and can't be simply prepared," Michell said.

"Like anyone, working with unfamiliar ingredients can feel a bit intimidating at first. We buy them enthusiastically, then squirrel them away in the cupboard. This collaboration is all about breaking this habit and helping the nation get to grips with grains and pulses so they become as natural a choice as other store cupboard staples."

Merchant Gourmet has seen steady growth in its ready-to-eat grains; the category is worth over £13.6m, more than doubling over two years. The appointment follows a raft of NPD this year under its 'Meals in Minutes' brand, such as Quinoa Snack Pots.