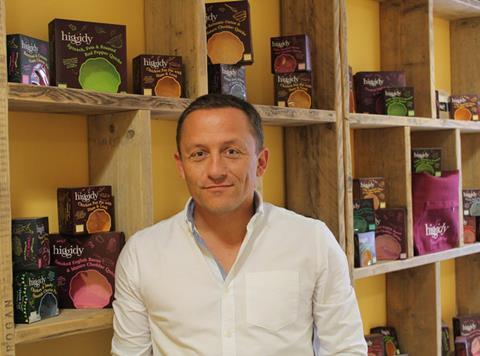 Tyrrells crisps marketing director Oliver Rudgard has joined pie and quiche maker Higgidy.
Rudgard, who led Tyrrells' marketing operation for four years, has been appointed head of brand at the West Sussex-based pie business.
Claiming to be the fastest-growing pie and quiche manufacturer in the UK, independently-owned Higgidy said Rudgard would lead its "marketing and delivery of brand vision".
"We've got big plans as a business and Oliver joining is a demonstration of where we are going," said Higgidy MD Mark Campbell. "Like Tyrrells, our vision is to build an iconic British brand and Oliver's experience of that journey will bring a lot to our team and drive us in new directions.
"As a family-run business, we show passion, quality and care in what we do and it is clear that Oliver shares our values and passion for the Higgidy brand."
Rudgard has previously held global and UK roles at Cadbury and Unilever, managing brands including Magnum and Solero. He said it was "incredibly exciting to be joining such a talented team and helping shape the Higgidy brand of the future".
"Working on a brand with such strong food values that creates a superior product in the same way you might at home is a joy," he added.