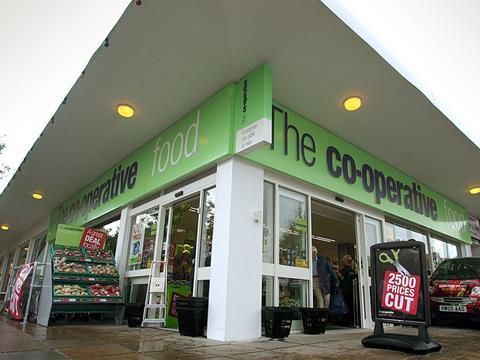 The Co-operative Group is searching its membership for potential directors to join its main group board.
It is on the hunt for up to two member nominated directors (MNDs) to further strengthen the board under its new governance structure , hich seeks to give members a strong voice throughout the organisation.
The first three MNDs were appointed at the group's annual meeting in May - Paul Chandler, Ruth Spellman and Hazel Blears.
MNDs are required to be "commercially minded" with the ability to rigorously hold the management team to account for the group's financial and trading performance.
They must also be committed to upholding Co-operative values and principles and their application in a large-scale commercial enterprise.
"We now have a highly experienced board in place and we are already seeing the benefits of this translate into the performance and strategic direction of our business," said Co-operative Group chairman Allan Leighton.
"This is a fantastic opportunity for Co-op members to make their contribution felt in the boardroom, ensuring our Co-operative values and principles are woven into the fabric of the commercially and socially motivated decisions we make."
Nick Crofts, president of the members' council, said: "This is a fabulous opportunity for our members to maintain this momentum and play a vital role in shaping the future of our iconic business."