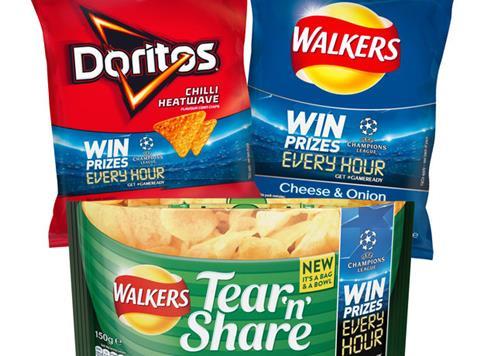 Almost 2,000 people have pledged their support for workers at Walkers' Peterlee distribution centre in County Durham, after owner PepsiCo announced it was considering shutting down the facility, putting around 380 jobs at risk.
An online petition, created on the 38 Degrees site by Labour councillor Darren Meadows of the local Horden Parish Council, attracted 1,000 signatories within its first 24 hours, and was at 1,958 at the time of writing – just 42 names away from its target of 2,000.
Meadows was unavailable for comment, but launched his petition, titled 'Keep Walkers at Peterlee open', with the message that the North East was "one of the most unemployed areas in the country". Closure of the Walkers site "would be a massive loss to the area and would also see a number of families left without an income", he added.
Last week, PepsiCo confirmed it had proposed ceasing operations in Peterlee as a "crucial" cost-saving move. The fmcg giant said its plan was "based on the costs of manufacturing and transporting products around the UK" – with 80% of the premises' output shipped south of the local area, incurring "significant transport costs".