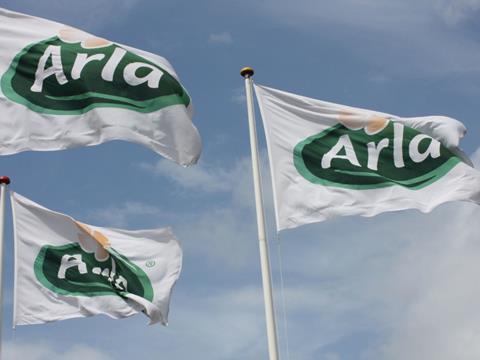 Up to 100 jobs could be lost at Arla Foods after the processor announced plans to "tighten" the organisation with a restructure.
The losses are expected to be felt across the business, and would allow it to focus on "building its brands, up-weighting its innovation and delivering more for its customers", Arla said.
In announcing the proposed job losses, Arla added it was "embarking on the next stage of its development", to add value and bring innovation to the UK dairy sector, and to "meet future competition" for the benefit of its farmer owners.
The processor said the restructure would allow it to become more "agile, efficient and competitive", with Arla Foods UK executive vice president Peter Giørtz-Carlsen stating "there are many more opportunities open for us to drive dairy further".
"The changes we have announced will enable us to dial-up our innovation and use the inherent healthy credentials that dairy has to offer," he claimed, adding the co-operative had "ambitious plans" for 2015 including further investment in the Arla brand and NPD in current and new categories.
"We will be working across our organisation to limit the number of proposed redundancies and I understand this will be an uncertain time for some of our colleagues and their families. However, the plans we are announcing today will leave us better placed to remain the strongest and best performing dairy company in the future," he added.