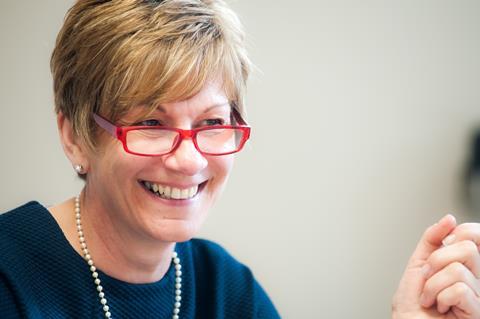 Addo Food Group has announced the promotion of long-standing executive Deborah Bolton to chief executive officer – taking over from Chris Peters with immediate effect.
With more than 20 years' experience in ambient and chilled food, Bolton has been with Addo and its earlier incarnations for 13 years, most recently as joint chief operating officer.
After graduating in food science, she started her career on Rank Hovis McDougall's management development scheme, progressing through a series of technical roles before moving into operations management with Northern Foods.
She joined Pork Farms Group in January 2006 as general manager of Riverside Bakery, seeing the acquisition of Pork Farms the following year by Vision Capital.
Bolton become divisional managing director for Riverside and its sister business Dorset Foods in September 2014 – shortly before the 2015 creation of major chilled savoury pastry player Addo.
In September 2018, Bolton, a former East Midlands Chamber businesswoman of the year, took on the role of joint COO alongside Mark Hodson.
"It will be a huge privilege to lead Addo Food Group, a business with great heritage across its brands and a bright future," Bolton said. The Nottingham supplier's focus would continue to be on "being category leaders and serving our customers, suppliers, staff and stakeholders to continue to develop long-term growth".
She added she was "proud to be leading a company that encourages progression and ambition among its employees and challenges industry standards with successful female-led teams".
Peters stepped down after 10 years at Addo's helm. He will continue to be actively involved with the Wall's Pastry owner, serving in a non-executive role.
"In any corporation, there comes a time when you need to reflect on your current structures and ways of working in order to propel the business going forward," he said, going on to wish Bolton "huge success" in her new role.