Campbell-Gibbons to leave the NFU to join AHDB board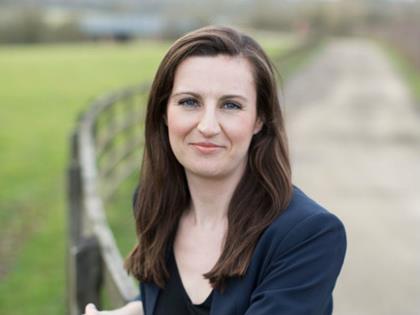 Chief horticulture adviser at the NFU Hayley Campbell-Gibbons is to leave the organisation after 12 years to become the AHDB's youngest ever board member.

Campbell-Gibbons, who will chair the AHDB's Horticulture Sector Board as part of the appointment, has promised to make pressures on margins in British horticulture a priority as the sector contends with challenges around labour availability and concerns over crop protection.

"I look forward to helping AHDB make a real difference for UK horticulture and agriculture as we manage our way through Brexit and into a new trading environment," she said. "I also want to listen to growers, and work with them to identify ways of maximising productivity and fulfilling our potential as a sector."
Campbell-Gibbons is also set to branch out as a freelance journalist, specialising in food, farming and related politics when she departs the NFU in October. Her role with the AHDB begins on 1 November, and will be based on a minimum of 104 days' per year for three years.

"Hayley is experienced and respected in the industry and is another welcome asset to the AHDB board at what is a pivotal time for the farming and food sector," said AHDB chairman Peter Kendall.

Campbell-Gibbons has represented farmers' and growers' interests at UK and EU level, leading movements such as supply chain investigation Catalyst for Change, the British Protected Ornamentals Association's code of trading practice, and the NFU's campaign for a new seasonal agriculture workers scheme.