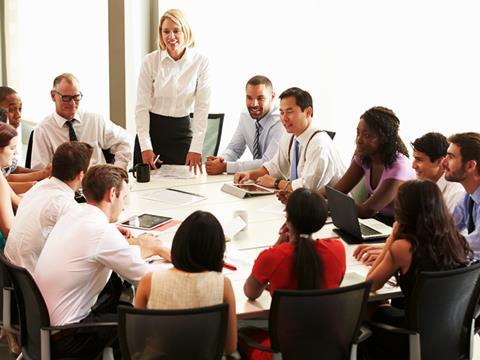 Progress has "stagnated" at getting more women on to the boards of the UK's top companies, according to a report released by the Cranfield School of Management today.

Women now make up 26% of FTSE 100 boards, a figure that hasn't changed since October 2015 when Lord Davies released his closing report on the original 25% target set for top firms in 2011. Although the number of women in non-exec roles has risen from 28.5% to 31.4%, those in exec roles has only grown marginally in that period from 8.6% to 9.7%.

"There is still a long way to go in order to break the trend of white male executives who look and see largely through the same lens, and more attention needs to be paid to the female pipeline," said Fiona Hathorn, managing director of Women on Boards UK of the update. "Even top women with successful executive careers behind them can see significant obstacles for women."

Some fmcg firms did come in for praise, however. Diageo topped the ranking with 45.5% of women on their board, with Unilever in fourth place at 42.9%.

"There are an increasing number of innovative organisations out there making it very accessible for women to have long-term fulfilling careers, and we must keep this momentum going," said vice chair at KPMG UK Melanie Richards.