The Grocer Top New Talent list 2014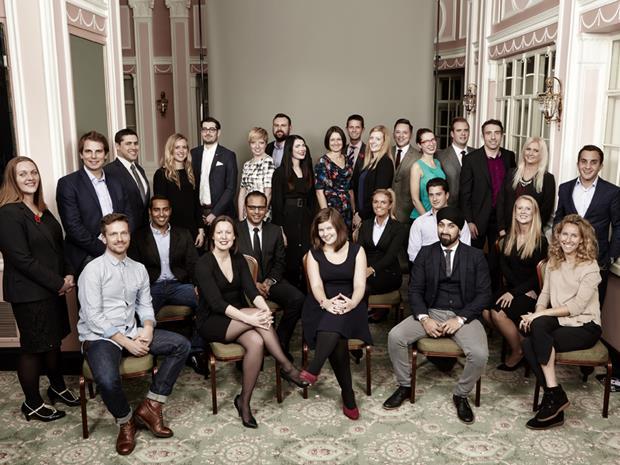 Top New Talent is back with a bang. Over the next pages, The Grocer reveals the 33 super-talented individuals on the list this year, from ready meal chefs to hard-nosed buyers, from students to MDs, from ops to entrepreneurs, aged 19 to 35. Read on to find out why they made the list…
It's a tough time in grocery, but this is not the time to rehearse the reasons why. Instead, the second year of The Grocer's Top New Talent list offers the perfect opportunity to celebrate. 
Yes, there is doom and gloom out there, especially on the retail side. But Top New Talent 2014 proves there is an enormous amount of talent out there in grocery too - and this fact offers a wealth of reassurance that the industry has a bright future ahead of it. 
It's evidenced by the sheer volume of entrants for Top New Talent in 2014 - the total ran well into three figures - and all of them had a very strong case for inclusion. It was a testing experience at times, deciding on the Class of 2014, but it does make the 33 people who are featured over the next 10 pages a very special crop indeed. 
"The talent on show offers a wealth of reassurance that grocery has a bright future"
The initial inspiration for this initiative was a ticking timebomb in food manufacturing, with suppliers struggling to recruit quality candidates as an alarming proportion of its workforce approaches retirement age. At the same time, I felt there was a wider reputational issue affecting the entire food and drink industry. Despite employing some 3.6 million people, and offering an incredible diversity of roles, it was nevertheless frequently characterised as a market for shelf stackers and ethnic immigrants on slave-labour wages. 
Top New Talent therefore acts, at the same time, as a fantastic showcase for the incredible variety of roles that are available in this industry. And this year's list delivers in spades on that score - arguably even more than it did last year. From inventors to development chefs, store managers to placement students, MDs to PRs, passionate eco-warriors to relentless rainmakers, brand marketers to number-crunchers, hard-nosed buyers to entrepreneurs, this year's list truly sums up the breadth of roles available to anyone considering a career in food and drink. 
Earlier this week, the 33 people on the Top New Talent list joined a host of senior industry VIPs at an event to celebrate, to network and to share their experiences. It was an electric evening, and every bit as awe-inspiring as it was the first time around. And if you are reading this and thinking 'Why didn't I enter?' then rest assured. There is always next year…
Adam Leyland, editor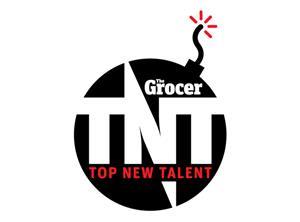 FreshMinds was delighted to sponsor The Grocer's 2014 TNT awards. As an initiative it ticks a lot of boxes as it looks to recognise and celebrate the brightest and best talent - selected through peer nomination - coming out of the retail/fmcg industry - the fastest-growing sector at FreshMinds Talent. 
While the winners were wide-ranging in their roles and the types of company they worked for, they were all of the highest order in terms of their achievements - and importantly a real pleasure to meet. The retail industry needs to look to recruit, to promote and to develop the best talent - and make it a 'sector of choice' for the best candidates. This TNT generation will be the future leaders who will help to navigate the retail market through the challenges of fierce competition and the opportunities (and challenges) of the digital revolution. 
We hope that the TNT initiative will be a rallying cry to encourage those leaders and role models in the retail industry to look out for young, up-and-coming talent (in their company and beyond) who may benefit from mentoring, coaching and a little bit of inspiration. Well done to all the winners and we look forward to seeing what they achieve in the coming years.
James Callander MD, FreshMinds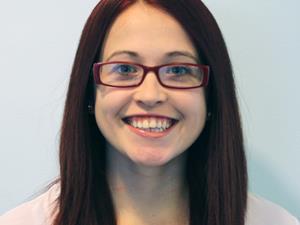 Codie Pearce
AGE: 22
JOB TITLE: Buyer
WORKS AT: Morrisons
"In my many years in fmcg I have never met someone so young, driven and capable," says one Morrisons director of Pearce. She is a "young woman with an incredible amount of passion, energy and enthusiasm combined with a large amount of intelligence. And despite giving her role her full dedication, this has not stopped Codie being on track for a first-class degree."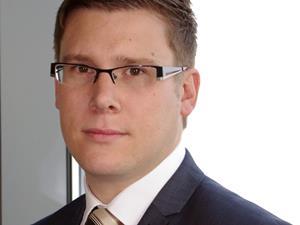 Simon Webster
AGE: 34
JOB TITLE: Finance director
WORKS AT: Nisa Retail
His nomination described Webster's contribution to Nisa as "transformational" during a period of significant change. Since his arrival, Webster has taken it all in his stride. He leads the finance team, has overhauled existing systems, refreshed the interface with the wider business, improved management information and reporting, and completed a £100m refinancing.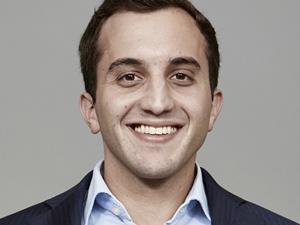 Adam Sopher
AGE: 29
JOB TITLE: Co-founder
WORKS AT: Joe & Seph's Popcorn
Popcorn has exploded over the past couple of years, and when it comes to the premium end, Joe & Seph's is right up there. Founded in late 2010 by Sopher and his parents, Joseph and Jackie, Joe & Seph's has won 15 Great Taste Gold Awards and is listed in the UK and across the globe. Sales grew 254% between 2012 and 2013 and are expected to grow over 200% this financial year to over £2m. It now employs 24 people.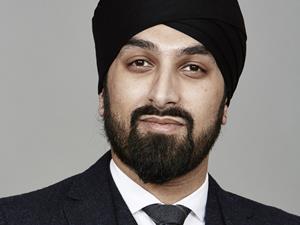 Davinder Jheeta
AGE: 31
JOB TITLE: Creative director
WORKS AT: Simply Fresh
Since launching in 2009, Simply Fresh has wowed the industry and customers alike with its refreshing take on the convenience store, introducing a huge focus on fresh, chilled and local foods food and designing its stores in a bright, colourful, open way to match.
"Davinder has been fundamental in shaping the success of Simply Fresh over the past three years," said his nomination.
"Originally hired as a consultant, we jumped at the chance to appoint him as creative director in January 2014, to ensure the continued growth and brand strength he began. And Davinder is continuing to innovate at Simply Fresh. His vision for the brand and its positioning is met with his energy and passion. We see great things happening at Simply Fresh with Davinder creating really exciting stores."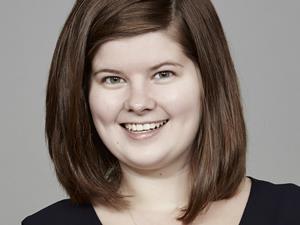 Helen Walsh
AGE: 24
JOB TITLE: Supply chain analyst
WORKS AT: Morrisons
Walsh joined Morrisons as a graduate in 2012 and now leads a team of supply chain analysts. Morrisons describes her as "tenacious, creative and a superb networker who delivers results" as well as "fearless and not afraid to challenge anyone to get problems sorted." According to Simon Thompson, the MD for Morrisons.com, "it's only a matter of time before I end up reporting to Helen."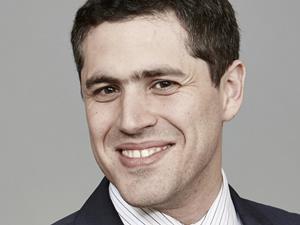 Philip Marx
AGE: 34
JOB TITLE: Brand manager
WORKS AT: RH Amar
Marx handles nine fine food brands across a range of retail channels including wholesale, multiple retail and foodservice, with specific responsibility for marketing brands across all or some of those channels. In total, the turnover from the brands that Marx represents accounts for about 20% of RH Amar's turnover, making Marx an integral part of the team and that number is growing.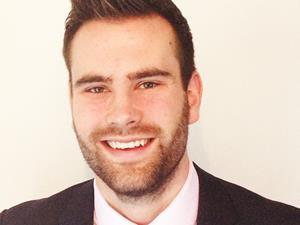 Martin Knowles
AGE: 25
JOB TITLE: Account manager
WORKS AT: Arla
Knowles worked in recruitment before joining Arla in 2013. Progress has been rapid. He started on foodservice accounts including McDonald's, Starbucks, Bidvest 3663 and Brakes before being promoted to cover Aldi, Lidl, Iceland Boots, WH Smith and Superdrug, managing a P&L budget of more than £750,000. He's also been given several side projects, and launched two new butter and cheese lines for Arla.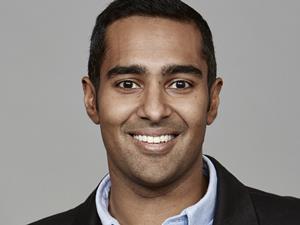 Sanjeev Vadhera
AGE: 33
JOB TITLE: Director
WORKS AT: North East Convenience Stores
In 2009, Vadhera left a career in the City to return home to the North East and support the family business. Despite his non-traditional background he brought a keen commercial eye to the seven-strong chain of convenience stores and has now driven the growth of the business to become the 40th largest independent retailer in the UK operating 24 stores, turning over £25m and employing 350 staff.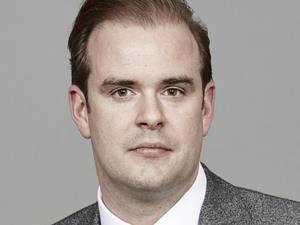 David Lepley
AGE: 31
JOB TITLE: Senior director, supermarkets north division
WORKS AT: Asda
Lepley joined Asda as a temporary shop floor assistant in 2000 and swiftly came to the attention of head office, eventually being appointed as project manager for CEO Andy Clarke. At 22 he became a store manager and was promoted to regional operations manager at 28. Now senior director, he looks after 104 stores within eight regions with sales of £790m.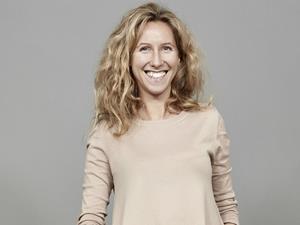 Tamara Arbib
AGE: 31
JOB TITLE: Founder
WORKS AT: Rebel Kitchen
In a few months, with no previous experience whatsoever, Arbib has created a brand that has already won listings throughout the UK, a highly engaged following from consumers and offers high potential for international listings.
Launched in January, the Rebel Kitchen range of 'Mylk' coconut milk drinks, with separate products for adults and children, gained a listing in Waitrose after six months and followed this up with listings in Tesco last month. The products are 100% dairy and lactose-free and contain absolutely no additives or preservatives. Made with a blend of coconut milk, cacao and spring water from Somerset, the business has grown at a rate of 400% over six months, filled a gap in the market, and Arbib says it proves we can all choose to "rebel against junk food." A range of snacks is coming soon, too.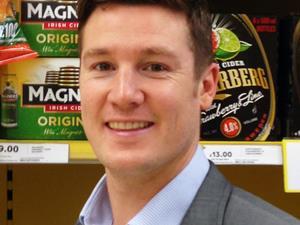 Dave Knowles
AGE: 30
JOB TITLE: Account manager
WORKS AT: C&C Group
After successfully delivering on major multiple accounts, Knowles now runs the Tesco account for C&C – the group's largest. According to his nomination he is a "very talented and energetic team player and a sharp and trustworthy colleague". In his spare time he raises money for charity: last year he raised £16,665 for the MNDA after competing in 13 different challenges, including running 13 marathons in 13 days.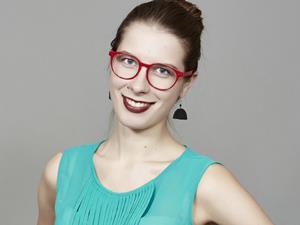 Solveiga Pakstaite
AGE: 22
JOB TITLE: Inventor
WORKS AT: Recently graduated from Brunel University with a first-class degree in industrial design & technology
James Dyson knows a thing or two about inventions, and he was quick to make Pakstaite, from Stevenage in Hertfordshire, the British winner of the James Dyson Award for product design. Her invention? A label containing gelatine that changes texture as the food inside the packet nears its sell by date and goes bumpy, offering a tangible way for consumers to know whether the product is actually still perfectly edible, even if the best-before date suggests otherwise –potentially saving a lot of pointlessly wasted food. "Because gelatine is a protein, it decays at the same rate as protein-based foods like pork, milk and cheese," she says. "The label copies what the food in the package is doing, so the expiry information is going to be far more accurate than a printed date."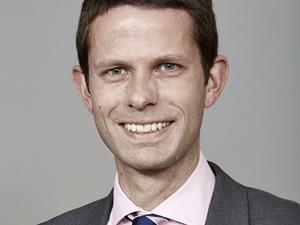 Matt Ward
AGE: 30
JOB TITLE: Buyer
WORKS AT: Tesco
A straight-A student and Cambridge graduate, Ward started off on the Unilever graduate scheme in personal care before joining Tesco's commercial function in 2010. Initially he worked in the dairy sector before moving into fresh produce. Tesco commercial director Richard Marris says Ward's "high potential and business acumen means that he is definitely one to watch for the future."
Ben Molineux
AGE: 25
JOB TITLE: sustainability officer
WORKS AT: HPS – Product Recovery Systems
The fmcg industry generates a vast amount of waste – but Molineux is on a mission to reduce it. As a "passionate believer in reducing waste in the process industry" he has spent three years working towards slashing waste for customers including Saladworks (owned by Samworth Brothers), and others involved in the fmcg world. His work is achieving results and gaining Molineux recognition.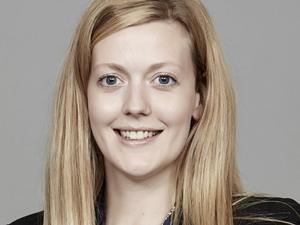 Julie Benwell
AGE: 32
JOB TITLE: Capital purchasing controller
WORKS AT: Greencore
In August 2013, Benwell was handed a brand new role with the barest of job descriptions – to save Greencore money across its UK and US sites. One year on, Greencore says the savings are "significant" but the real value has been improved processes and controls, and that through her committed engagement, colleagues now want to extract maximum value for every penny Greencore invests.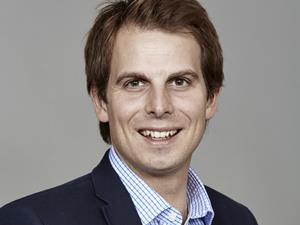 Dan Broughton
AGE: 34
JOB TITLE: Sales director
WORKS AT: Cawston Press
After starting out in sales with PJ smoothies and Green & Black's, Broughton switched to a national account management role within Cadbury when it snapped up Green & Black's, where he was responsible for growing and retaining the Compass account.
In 2012, he joined Cawston Press for his first director-level role. "One of the brightest young men I have come across in my career in the grocery trade. He is dedicated and motivated, he just keeps going until he gets the result, which he has proven time and time again he can get," read one of several nominations for Broughton.
And it's not just talk. He recently achieved sales of 8,000 cases across 60 new customers in 14 weeks, delivering overall sales growth of 38%, and increased profitability across the range. He also won new clients in Canada, Norway and Holland.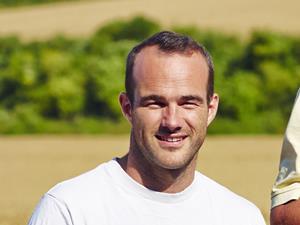 Chow Mezger
AGE: 33
JOB TITLE: Managing director
WORKS AT: Jude's Ice Cream
Jude's supplies some of Britain's top chefs and is served in the Houses of Parliament and Blenheim Palace. It has also won 25 Great Taste Awards. For the past two years, Mezger has led the marketing team: redesigning the Jude's packaging; increasing brand recognition and spearheading its launch into retail, winning listings in Waitrose, Ocado, Sainsbury's and Whole Foods Market.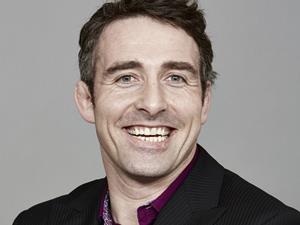 Paddy Carmody
Paddy Carmody
AGE: 35
JOB TITLE: PoS & shopper activation manager
WORKS AT: Beiersdorf
Carmody has "transformed" Beiersdorf's shopper marketing function, growing the department by 50% in 12 months. He also played an "integral" part in securing the number one position on the Advantage Survey, ahead of P&G and Unilever, and was also "instrumental" in the company receiving Tesco's supplier of the Year Award.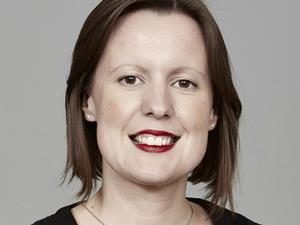 Amy Burgess
AGE: 32
JOB TITLE: Associate director
WORKS AT: Publicasity
Burgess handles Publicasity's flagship accounts, including Heineken, Britvic and Bacardi. According to one of her clients, she "quickly developed a detailed knowledge of our business, and won the trust and confidence of all who work with her." Practical, resilient and creative, Burgess also plays a "pivotal role" in adding new accounts to the Publicasity portfolio.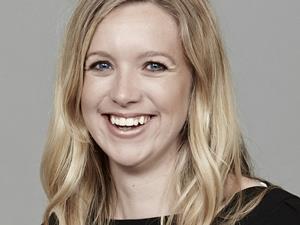 Caoire Blakemore
AGE: 29
JOB TITLE: Commercial director
WORKS AT: AF Blakemore & Son
A fourth-generation Blakemore, Caoire started with a Sunday job in the cash & carry division. After graduating at Birmingham University she has been the driving force behind its regionally sourced fine foods sector since its inception in 2007 as Heart Distribution, growing annual sales to £6m. The division was re-launched as Blakemore Fine Foods in 2014 and has moved to larger premises to meet demand.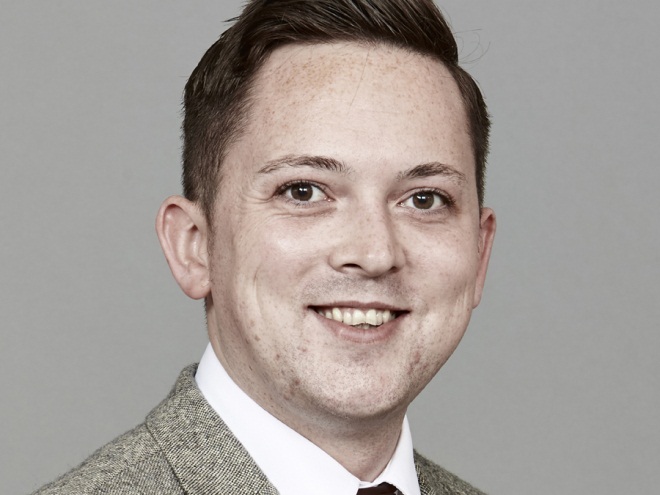 Jamie Welch
AGE: 26
JOB TITLE: Store manager
WORKS AT: Tesco
Welch started working in supermarkets at the age of 16, rounding up trolleys at Morrisons. He joined Tesco in 2009 and since April 2014, has managed a Tesco store in Sheffield. He also led a £91m investment into Tesco.com as programme manager, based on improving online service, and was recently voted by Tesco directors to be part of the Tesco Future Leaders programme.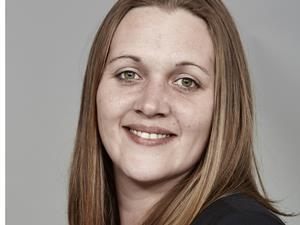 Susan Connolly
AGE: 31
JOB TITLE: Business development manager
WORKS AT: Connolly Spar
Connolly works "tirelessly to build community links through new ideas and customer engagement," but there are some pretty serious numbers to add weight to the nice stuff, like a 24% year-on-year rise in footfall and 15% rise in turnover. "A savvy and passionate entrepreneur, Susan's the next generation of Spar retailer and personifies the mantra 'never give up'," says Spar MD Debbie Robinson.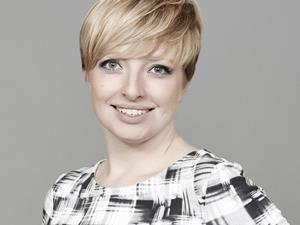 Kate Woolf
AGE: 32
JOB TITLE: Marketing manager
WORKS AT: Little Miracles
For a decade, Woolf worked in trade PR, looking after some of the UK's biggest brands including Cadbury, Bassett's, Walkers and Pepsi. She scooped up armfuls of awards for her work, but was seduced by the entrepreneurial spirit shown by the founders of Little Miracles, and joined up as international marketing manager in September 2013, becoming the company's first employee.
Woolf hasn't looked back.
Since joining, sales of its drinks –a cross between an iced tea, an all-natural energy drink and a smoothie, have quadrupled. As well as bringing her communications skills to the role, Woolf has also branched out into sales, bringing in new listings, like BP, and extending existing listings with retailers by successfully pitching NPD. She also broke the brand in the US, winning listings in Bloomingdales, 7-Eleven and Starbucks.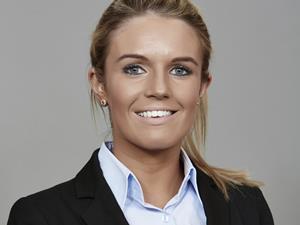 Nicola Tilley
AGE: 27
JOB TITLE: Retail area manager
WORKS AT: James Hall & Co
Tilley loves the business of food and drink. She started on the 12-month Tesco graduate scheme in 2009, working within the burgeoning Express format, and was made store manager after nine months. After 18 months she joined Aldi as an area manager, where she spent three years "facing numerous opportunities and challenges that such extreme growth poses to a business."
Having worked at James Hall & Co for the past five months, her approach and management style is described as keeping it simple: focusing on delivering fantastic availability, great store standards and motivated and engaged people, who also have the drive and ability to do a great job every day. Some of her biggest achievements to date have been opening new stores, managing teams of more than 150 individuals and the training and development of young new talent.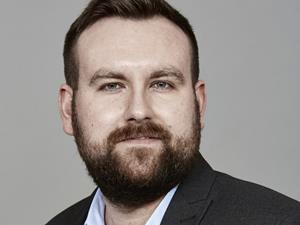 Andrew Laird
AGE: 29
JOB TITLE: Development chef
WORKS AT: Senoble UK
After graduating with a first-class degree in Food and Nutrition from Liverpool John Moores University, then learning from the very best by working at Michelin starred restaurants including the Fat Duck, Laird turned his attention to product development and joined Senoble UK in 2011. Ever since, he has shown "fantastic commitment to providing innovative and commercially viable products." He also gets results. More than 50 of his creations, which have included first-to-market and award winning concepts, have been launched by retailers who appreciate his "hard work, creative personality and sense of humour."
However, Laird hasn't forgotten where his journey began, and regularly visits LJMU to work with the students, collaborating on coursework projects, organising visits to Senoble, and facilitating work experience for the students.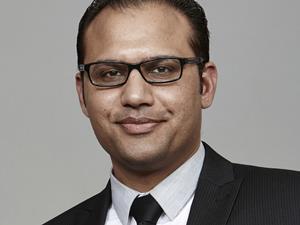 Muhammad Asad
AGE: 30
JOB TITLE: wholesaler
WORKS AT: Bestway
Since he arrived in the UK in 1999, Asad has always worked at Bestway. He joined its GTO scheme in 2005 and became general manager of the Barking branch in 2013, shortly before winning the FWD Young Wholesaler of the Year award. Asad says poor availability is a "crime", developing his team is a priority, keeping the store clean and tidy is key, as is remembering to "always be pleased to see the customer."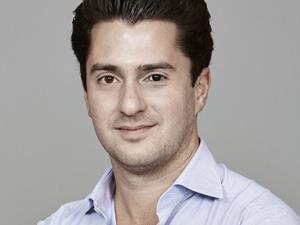 Robert Jakobi
AGE: 29
JOB TITLE: Managing director
WORKS AT: Metcalfe's Food Company
"Recognise a genius and get him in!" was Julian Metcalfe's initial reaction upon meeting former investment banker and hedge fund manager Robert Jakobi. When he joined, Metcalfe's was a popcorn company selling to Pret and Itsu with annual sales of £300,000. Today, three-and-a-half years after Jakobi first joined, Metcalfe's Food Company delivers annual sales of more than £15m.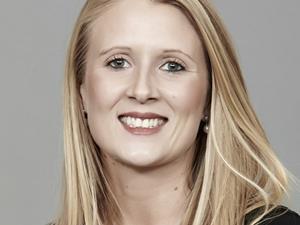 Rebecca Passmore
AGE: 32
JOB TITLE: Senior director of store model and planning, marketing and format development
WORKS AT: Asda
A "true inspiration" that demonstrates a "tenacious determination to succeed", Passmore graduated from Harvard Business school before joining Aldi, becoming operations director at 25. She joined Asda in 2010 and led the Midlands region through its Netto conversion. Last year she became senior director.
Pippa Rodgers
AGE: 21
JOB TITLE: Marketing assistant
WORKS AT: Waitrose
As part of her marketing degree at Sheffield Hallam university – where she is predicted to receive a first – Rodgers spent a year at Waitrose, working as a marketing assistant on its direct email campaigns, which she sent out to 2 million customers a week.
As a direct result of her work, which included creating more than 200 variants of a single template email based on a customer's previous purchase history, open rates went up 20% and sales conversions tripled. In addition, a direct email campaign over Easter recorded the best results Waitrose had ever had.
As a result, she was awarded the IGD Leading Light Award in 2014. Waitrose describes her as a "real asset, not only due to her remarkable contribution, but also because her positive attitude never fails to motivate those around her." She's now in the market for a graduate job.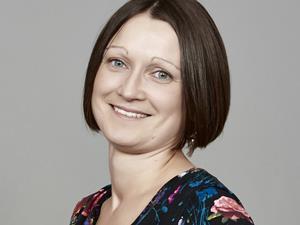 Lizzie Reynolds
AGE: 34
JOB TITLE: Customer director
WORKS AT: One Stop Stores
Reynolds joined the One Stop convenience store business in March 2012 and "transformed its marketing", leading a "step-change" in customer insight, brand and communication, digital marketing, trade planning and store space and layout. "By collaborating with board colleagues and inspiring her team she has achieved a huge amount in two years," her nomination added.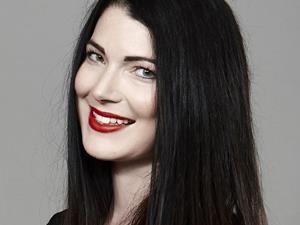 Sally Barton
AGE: 30
JOB TITLE: Senior brand manager
WORKS AT: Cadbury Dairy Milk
Barton was promoted in 2013 to lead Mondelez's Bitesize bags business, and quickly helped deliver a period of fast expansion and double-digit growth. She also launched category-building innovations like Cadbury Bitsa Wispa and Cadbury Dairy Milk Pebbles, and led a £6m multi-platform communications launch for Cadbury Crispello, Cadbury's first new brand in more than 20 years.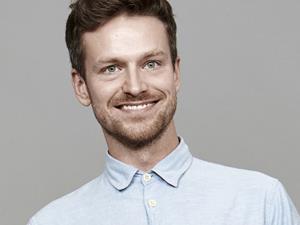 Ben Mason
AGE: 33
JOB TITLE: Director
WORKS AT: Proper Beans
Brits love baked beans, but it's a category in decline. So, in September, Mason launched a first for the UK – pots of fresh chilled baked beans.
Since then, he has been given the nod by Richard Branson, who described Proper Beans as a "brilliant example of taking a well-known food product and turning it into a pioneering business idea," and awarded it the Most Exciting New Brand at the Virgin Start-up Food Fest.
Proper Beans subsequently won a listing in Fortnum & Mason and says two more high-profile retailers will be live before Christmas, thanks in part to an orgy of positive press coverage, including "My perfect 10-minute supper! Heinz is so over," from The Times. "Twice as good as Heinz – and 10 times tastier than Waitrose," from the Daily Mail. And "The baked bean is getting a serious makeover," from the Telegraph. All in all, not a bad start to a new career.