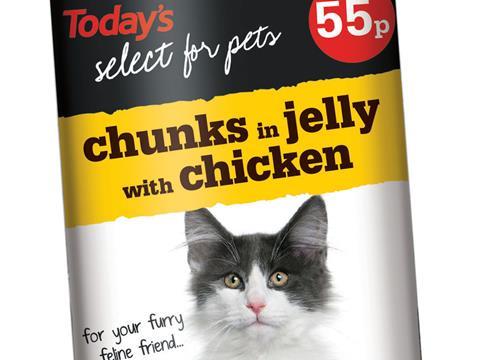 Today's Group has launched an own-label petfood range - Today's Select For Pets.

The range, available for wholesalers to purchase from 30 March and retailers from 20 April, includes two 1,200g dogfood SKUs price-marked at £1.15 and four 400g SKUs for cats and dogs price-marked at 55p. They offer 30% PoR.

Today's said the range had been launched because petcare was a growing category in own label.