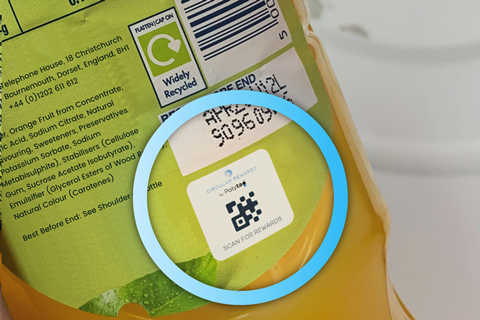 New technology enabling suppliers and supermarkets to trace and collect packaging from consumers' homes has been launched, in what could signal a radical new front in the war on plastic.

The Grocer can reveal details of the first trial of the 'tag and trace' technology, launched today in the Wirral, Merseyside, which will see a vast range of plastic packaging including margarine tubs, yoghurt pots, ice cream tubs and plastic sauce bottles collected from people's homes on behalf of producers.

The radical move towards what is billed as an "extractive" approach comes with the government's environment bill last week setting out plans to charge customers for use of single-use plastic, in a major extension of the carrier bag charge, and as companies respond to continuing controversy over plastic pollution.

Led by waste conversion specialist Econpro, the Polytag system prints a unique porting authorisation code (PAC) on packaging when it is produced. It is then stored on a database until it is paired with the same code that has been 'traced' by the consumer. Shoppers will be encouraged to scan packaging using a mobile app (with retailers and suppliers offering incentives), and will be given instructions on how to clean and prepare the packaging.

Under the trial, the plastic packaging will be collected by Polytag but Econpro, which The Grocer understands is in talks with several fmcg businesses and UK-based retailers, says that in the future it plans for retailers to have collection points for the packaging.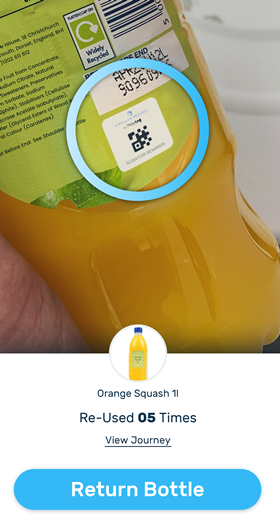 Plastic recycled using the system will be taken to reprocessing plants producing high-grade pellets or granulate, which will be returned directly to the producer for reuse, meaning different types of plastic can be isolated from the existing recycling waste stream and reprocessed in batches of identical-grade and colour.

A postcode lottery of local authority recycling systems helped persuade experts to begin looking at an alternative "extractive" approach to the material.

Supported financially by recycling compliance scheme Ecosurety, the Polytag technology trial will involve 60 households across Wirral, Merseyside from 28 October and will run for 40 days.

The trial will also include plastic bottles. It is hoped it could work alongside plans for a deposit return scheme in the UK, or even be used to help develop an alternative model.

"Pretty much every company recognises that reducing plastic use is a critical part of their strategy but you cannot eliminate it altogether," said an Ecosurety spokeswoman.

"In fact there are very strong environmental arguments for using plastic as opposed to other materials when it comes to carbon emissions and the impact from food waste.

"However, consumers want to know what's happening with their packaging and at the moment companies can't really say."

The advantage of this system is it makes a continuous loop and maintains the higher value plastic products."

"Only 45% of all plastic packaging is recycled here in the UK, and yet production is expected to increase to over a million tones by 2030," added Polytag CEO Phil Sutton.

"We are seeking to tackle the pressing environmental issue caused by plastic and other packaging by helping to build a more circular recycling system that maximises the value of the materials being used."

Jon Brookes, head of partnerships at Ecosurety added: "The potential disruptive impact of Polytag on the current recycling system is significant. Not only will Polytag offer brands a unique opportunity to engage with their customers - a vital cog in the recycling system - it has the potential to add value to a packaging waste material whist improving the circularity of our recycling system."