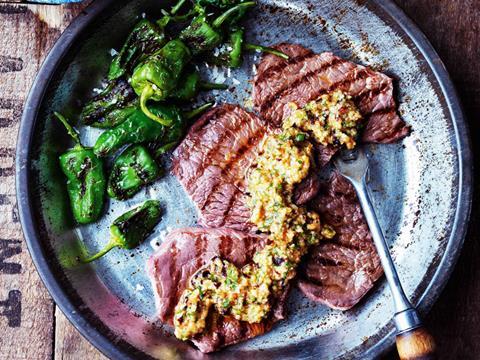 Supermarkets are missing out on thin-cut steak sales as a result of poor and inconsistent quality and merchandising, according to research from AHDB Beef & Lamb.

The Cutting Edge report concluded there was still consumer appetite for thin-cut steaks - viewed as versatile and value for money - but retailers had failed to capitalise on the category's appeal.

AHDB Beef & Lamb trade marketing manager Mike Whittemore said the mults needed to reconsider "almost every aspect" of the category.

"We have to get better about what we are doing," he said. "When you look at the product on offer, retailers are getting it wrong more than they are getting it right."

The research found eating quality of thin-cut steaks was "inconsistent", with some products simply not "fit for purpose" said Whittemore.

"Retailers need to put a lot more thought into what muscles they are using, because some suit quick cooking better than others," he added.

Shoppers also complained they didn't know where to find thin-cut steaks in store. On-pack descriptions caused further confusion - with names such as 'sandwich steak' and 'minute steak' failing to inspire consumers or indicate the versatility of the product.

Lack of choice was also flagged as an issue, and more than half of shoppers agreed variety of thin-cut steaks was limited in terms of pack size, format and price.

"The product needs a lot more consistency in the way that it is merchandised, marketed and put out there," Whittemore said.