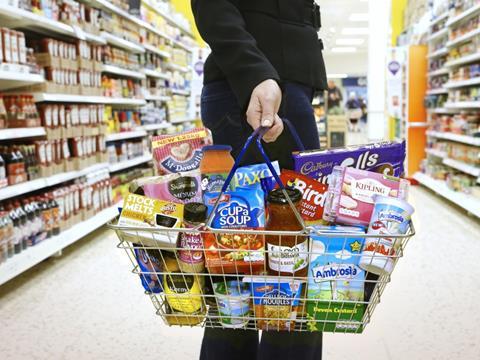 The supermarket price war and low inflation continued to take a toll on food sales in the three months to August.
Like-for-like food sales slumped 3.6%, according to the BRC-KPMG Retail Sales Monitor, published today. Total food sales were down 1.6%.
"The food sector remains in a state of disruption with the share of the 'big four' being challenged on many fronts after a 15-year reign," said David McCorquodale, head of retail at KPMG.
"The like-for-like decline shows the battle is being fought via the prices on the shelves, but the war may be won by those grocers best able to adhere to brand values to retain customer loyalty."
"Food inflation is extremely low, more people are eating out and shoppers are visiting more food stores to pick the best value from each," added IGD chief executive Joanne Denney-Finch.
Falling food sales over the summer have helped drag down the 12-month average; the BRC said today total sales growth for food in the last 12 months now stood at just 0.1%.
Like-for-like non-food sales climbed 2.9% in the three months to August, while total sales rose 3.9%, driven by clothing and footwear sales and a 'back to school' push.
For the month of August, LFL sales across all categories rose 1.3%, with total sales up 2.7% - the strongest growth in retail sales since January, indicating a "higher level of consumer confidence in the economy", the BRC said.