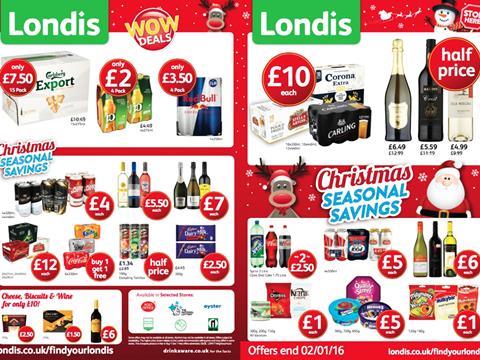 Londis has launched a new Christmas campaign focusing on the festive top-up shop.
The 'Christmas Seasonal Savings' campaign features deals on beers, cider and wines, Christmas confectionery and soft drinks.
Marketing materials have been issued to all stores, including posters, point of sale kits, window stickers, consumer website and 800,000 leaflets delivered direct to consumers across the UK.
"The brief was simple - to develop a Christmas campaign that supported the key top-up missions of the festive season, from essentials, to party food, treats and gifts," said Londis brand director John Pattison.
"The creative really reflects the personality of the Londis brand. It is independent-minded, friendly and fun. We've had great feedback from our retailers who say that customers are responding really well in store."