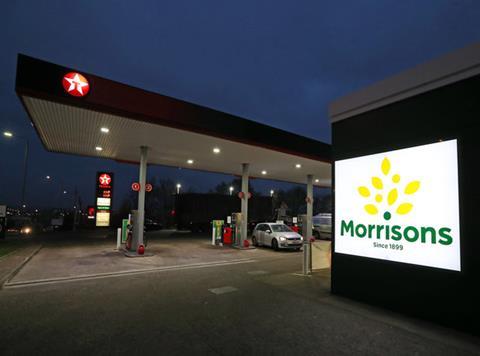 Britain's biggest supermarkets are cutting fuel prices after the rising strength of the pound resulted in cheaper oil costs.

Morrisons led the way on Wednesday, taking 2p per litre off the cost of diesel and cutting unleaded petrol by 1p at all of its 333 filling stations.

It cited cheaper wholesale costs due to the recent strengthening of the pound against the dollar as the reason for the cuts.

"We are again bringing prices down quickly and we hope that this move will help motorists' budgets stretch a little further," said Morrisons services director Roger Fogg.

Sainsbury's, with 308 sites, and Tesco, with 500 sites, said they would follow suit with identical price cuts.

"This is a great piece of news for our customers after the bank holiday weekend and we hope it'll help them to balance their budgets in the run up to the summer holidays," said Sainsbury's fuel buying manager Izzy Hexter.

Peter Cattell, Tesco fuel director, said: "At Tesco we are committed to everyday low prices on all our products, which is why we're dropping the cost of petrol and diesel at our 500 filling stations across the UK."

But Asda said its national price cap of 113.7ppl for unleaded and 115.7ppl for diesel would still make it the cheapest among its rivals.

"Asda consistently offers drivers the lowest fuel prices nationwide week in week out," an Asda spokeswoman said.