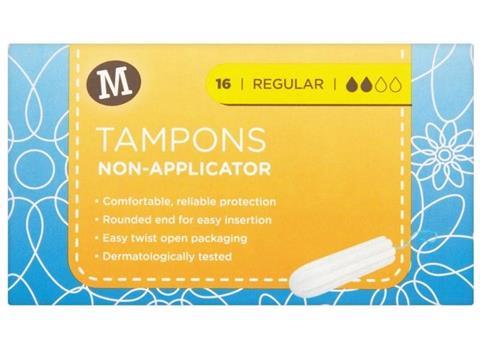 Morrisons has announced plans to offset VAT costs on all of its female sanitary products, both in stores and online.

The price reduction of its own brand and branded products will take effect from 14 August.

Morrisons is also donating some of the items to Freedom4Girls, a charity specialising in providing schoolgirls with free sanitary products.

"Cancelling the effect of VAT on what is an essential product for many women and girls is the right thing to do," said Morrisons' health buying manager Jacqueline Claughton.

Tesco slashed its tampon and sanitary towel prices by 5% on 28 July, which in effect offset the cost of the so-called 'tampon tax'. Waitrose followed suit on 8 August.

The moves come ahead of government proposals to remove VAT on sanitary products next year.

In March 2016, the European Council provided member states with the option of axing VAT on sanitary products. The UK government is planning to ditch the tax, but this is unlikely to be pushed through until at least April 2018.