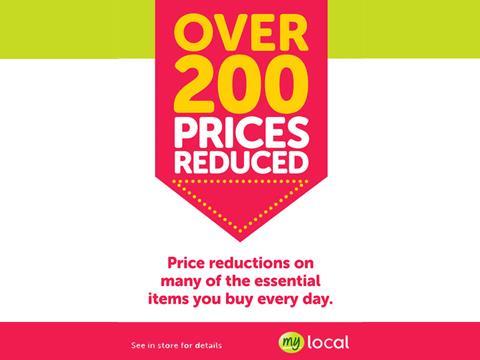 My Local has slashed the price of more than 200 everyday items and launched two new promotions that are geared towards establishing its value credentials.
The fledgling convenience chain's trading director, Neil Turton, said the price cuts would be permanent and "the start of a price correction".
"Since we launched we've found the move from Morrisons' rsp to Nisa isn't ideal," he said. "Our stores are mini supermarkets and part of our positioning is 'fair price'. So we will be progressively investing in our customers and this is the start of that."
At the same time, My Local has launched a 'Dine in for £10' deal featuring a main course, side and dessert for two, plus a bottle of wine. It is also offering shoppers 15% off when they buy any four bottles of wine.
Turton admitted the 'Dine in' deal was now a retail staple but said it was nevertheless proving popular with My Local customers. "The stores have never had this type of thing, and many have strong evening customer missions so naturally we aim to meet those."
He added the wine deal would encourage customers to buy into the category at My Local and improve basket spend.