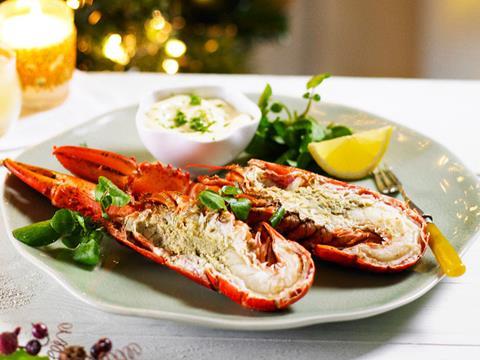 Netto is undercutting discounter rival Lidl with the introduction of an MSC-certified whole cooked lobster for £4.50.
Lidl became the first British supermarket to offer an MSC-certified whole lobster last week, with the Canadian-sourced product hitting shelves for £4.99.
Netto has now announced plans to launch whole cooked lobsters from an MSC-certified fishery in Nova Scotia for 49p less (£4.50/325g).
"We wanted to offer our customers the very best at affordable prices this Christmas," said Rebecca Wicks, Netto meat, fish & poultry buyer.
"Not only is the lobster the best priced on the market, it's also sustainably sourced and has a really delicate flavour to it. It is another Netto product that shows it's possible to get gourmet food items at discounter prices."
The lobster will hit shelves on 19 November as part of Netto's full Christmas range, which also includes British Rack of Lamb (rsp: £7.00/400g), E Michel Brut Reserve Champagne (rsp: £18.99/75cl) and Master's London Dry Gin (rsp: £16.99/70cl).