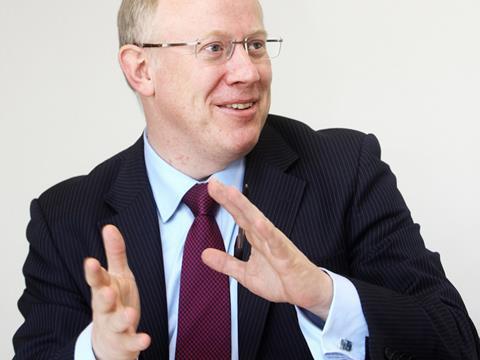 Starting an all-out price war would be an illogical strategy for Asda, Sainsbury's chiefs have claimed.
Asda could not hope to compete with the discounters on price and would be better off focusing on its operational shortcomings, chief executive Mike Coupe and chief financial officer John Rogers said in a call with research company Bernstein.
They expressed doubts that Asda would go hard on price, despite Walmart's David Cheesewright's announcement last month that the business would focus on protecting share, rather than profits. The comments prompted HSBC analyst Dave McCarthy to forecast the start of a price war that could "wipe out almost all industry profitability".
Rogers said it would be "much more logical" for Asda to only lower the prices of the products available in discounters, and recover investment on other lines.
"Over the last 10 or 20 years they've always had that unique proposition of being the lowest priced in the market, but they've lost that mantle to the discounters," he said. "It's difficult to see Asda recovering that position."
Coupe suggested Asda should instead focus on improving store standards and customer service. "If I was thinking about how I might go about fixing that business, I'd start there first," he said.
Last month, Bernstein forecast that Asda's turnaround would not focus on price, but would instead tackle poor store standards and own-brand range.