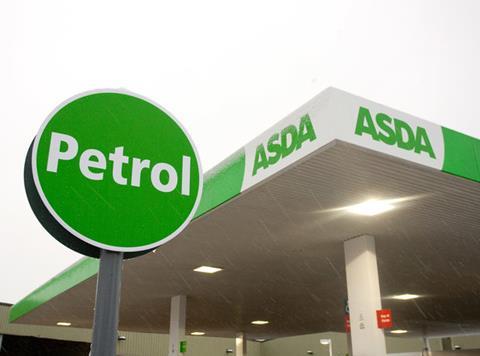 The big four supermarkets have embarked on another round of fuel-price cutting in the run-up to Christmas.
They are all cutting unleaded and diesel by exactly, or "up to" 2p a litre.
Asda, which is reducing prices by exactly 2p, said drivers will pay no more than 101.7p a litre on unleaded and 104.7p a litre on diesel at any single one of its 277 filling stations from tomorrow.
"We're giving drivers an early Christmas present as fuel prices continue to fall," said Asda senior petrol director Andy Peake.
"We know how important it is to pass savings back into motorist's pockets in the crucial run-up to the festive period."
Tesco was first off the starting block when it knocked 2p off a litre of the two fuels this morning at its 500 forecourts.
Peter Cattell, fuel director, said it would mean "millions of customers save money by shopping at Tesco this Christmas".
Sainsbury's, will cut both fuels by "up to" 2p a litre across its 301 forecourts from tomorrow. Avishai Moor, its head of fuel, said the supermarket group was "happy to be able to offer good value" during the festive period.
Morrisons is also cutting unleaded and diesel by "up to" 2p a litre from tomorrow morning at its 336 stations.
"Recent falls in the price of crude are allowing us to pass savings back to motorists," said Morrisons petrol director Bryan Burger.