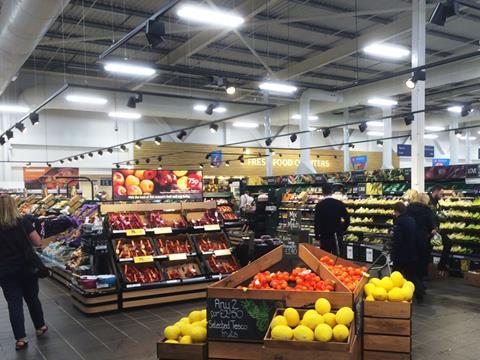 Tesco has begun offering free fruit to children as part of a four week trial across fifteen of its stores in Glasgow.
The trial would make it "easier for parents to make sure their children get their five a day", Tesco said, and would keep children occupied on shopping trips. It follows a similar initiative by a local store manager in Lincolnshire who began giving out free fruit as an alternative to sweets.
Participating stores will have apples, bananas and oranges placed near the entrance of the store for parents to take to give to their children.
"We want to serve Britain's shoppers a little better every day, so we're trialling this initiative to make it easier for parents to get their children eating more healthily, said Tesco corporate responsibility director Josh Hardie.
"We saw such a fantastic reaction from customers in Lincolnshire we thought it would be a great idea to try it in other parts of the UK," he added.
The retailer will review how successful the scheme has been after its four-week trial, and then make a decision on whether to roll it out more widely.