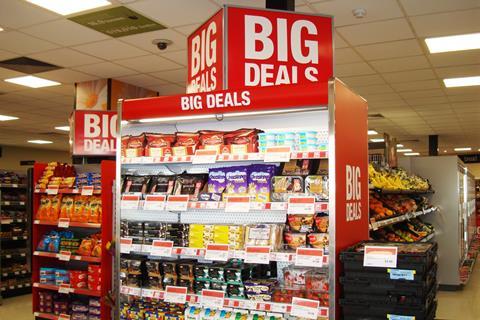 The Competition and Marketing Authority (CMA) will respond to the Which? super-complaint on Thursday (16 July), with some level of action expected against supermarket promotions.
Which? accused retailers of so-called "dodgy deals" and highlighted what it considers "confusing price tactics". It said this includes "dodgy multi-buys, shrinking products, exaggerated discounts and inconsistent unit pricing".
More than 103,000 consumers have signed a petition supporting the super-complaint.
Which? has cited one promotion where it said Asda increased the price of Robinsons Orange Fruit Squash (1 litre) from £1 to as much as £1.59 while on '2 for £2.50', "creating the illusion of a saving but actually costing shoppers 50p more when buying it on offer".
It also highlighted that a box of 100 Twinings Assam tea bags cost £4.40 in Tesco but when the pack shrunk to 80, the price increased to £4.49. It added that in Sainsbury's the price of the tea bags remained the same at £4.50 despite the loss of 20 tea bags.
Which? executive director Richard Lloyd said: "Supermarkets have been using smoke and mirrors for years to manipulate consumers' spending and create the illusion of savings that don't exist. When the regulator reports back, we expect it to listen to the tens of thousands of people who have backed our super-complaint and put an end to misleading pricing practices."