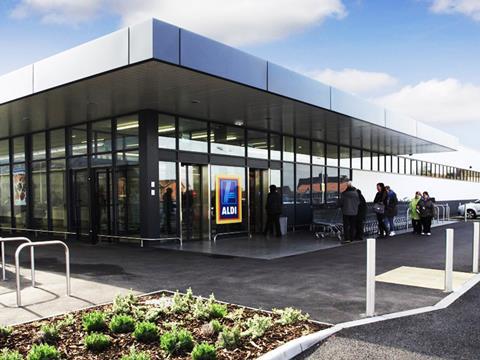 It was going to take something dramatic to end Asda's eight-week Grocer 33 winning streak and Aldi's first guest appearance in the Grocer 33 since August did just that.

In its last appearance Aldi beat Asda by 17.9% - but this time the margin was 10.8% with Aldi's £42.52 total £5.13 cheaper than Asda's. The pick of the offers was the 1.8kg pork shoulder joint at £4.41, but the discounter offered the lowest price for 29 of the 33 items on our list, 26 exclusively so.

Asda continued to dominate its traditional supermarket rivals, though, with its £47.65 total £2.54 cheaper than Tesco, though it had to offer our shopper a voucher worth £2.73 as it wasn't 10% cheaper than Tesco. However, as our basket was made up entirely of own-label lines, Tesco was unable to rely on Brand Guarantee to level the playing field.

Tesco, which last month pledged to benchmark thousands of its own label food and drink lines against Asda and the discounters in terms of price, was £7.67 more expensive than Aldi. Work to do then, though not as much as for Sainsbury's (£9.56) and Morrisons (£15.24), the latter affected adversely by the ending of a promo on the pork joint.

As to Waitrose, it was £18.05 off the pace, with 15 items exclusively the most expensive, including the breaded ham at £2.99.