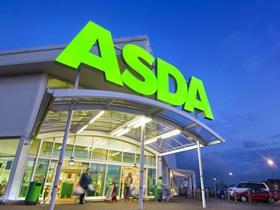 Asda's sales fell 1% in 2014. Given Andy Clarke's plan to "mitigate" the threat of the discounters and steal market share from its big four rivals, he needs it to be significantly cheaper. In this week's G33, it was.

The £59.64 basket offered two thirds of the 33 items at their lowest cost. A total of eight price-reduction promotions helped give the chain its edge, with Cravendale skimmed milk 53p cheaper than its nearest rival on that line, and Peperami Hot 50p cheaper.

Asda was £3.38 cheaper than nearest rival Tesco. Tesco had only one exclusively cheapest item - Häagen-Dazs ice cream at £2.25 - but 14 items in its basket were on promotion.

Falling £7.26 behind Asda was last week's winner Morrisons. It charged just £3.76 less than Waitrose and only 24p less than Sainsbury's. It had just one exclusively cheapest price - Barefoot Pinot Grigio wine, 1p cheaper than Sainsbury's.

Even further adrift of Asda was fourth-placed Sainsbury's. However it did offer three exclusively cheapest prices, including £2.44 for the chicken, 27p cheaper than Asda. And it issued a voucher for £6.41.

Waitrose charged £11.02 more than Asda. A price reduction meant it was 70p cheaper than any rival for the Benecol spread. It failed to match Tesco on five branded items, but all were on promo.