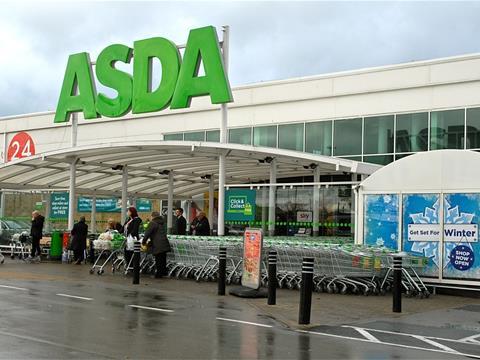 Asda returned to the ­winning enclosure after being pipped at the post by Morrisons last week.

The Walmart-owned retailer's £68.71 total was £1.16 cheaper than Morrisons this week, but in truth it could have been a very different story had it not been for the price of the pork shoulder joint. After we pro-rated all the retailers' joints to match the same weight, Asda came out at £4.94 compared with £7.60.

Of the 33 items on our shopping list, Asda was cheapest for 16 while Morrisons offered the lowest price for 15 lines and actually had seven products that were exclusively cheaper than anyone else versus six at Asda.

Asda was unable to hit its target of being 10% cheaper than its main supermarket rivals and so had to compensate our shopper with an Asda Price Guarantee voucher worth £5.74.

Tesco came third this week based on its shelf-edge prices. Its £71.13 total was £2.42 more expensive than Asda. However, our shopper received an instant Brand Guarantee discount of £3.41, which meant it actually undercut its rival by 99p.

Sainsbury's was a long way behind its big four rivals this week. Its £74.33 total was more than a fiver more expensive than Asda's.

Meanwhile, a £10.35 pork shoulder joint contributed to Waitrose being even further adrift at £80.43.