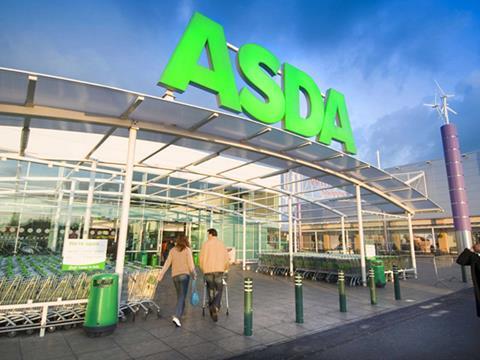 Asda claimed a hat-track of successive wins with another comfortable victory in this week's Grocer 33 pricing survey.

The Walmart-owned retailer's £56.97 total was £4.31 cheaper than second-placed Tesco.

Asda offered the cheapest price for 16 of the 33 items on our list, 10 of which were exclusively lower than any of its rivals. It was selling the Torres wine at just a fiver - £2 cheaper than any of its competitors. Asda was also considerably cheaper for the pork tenderloin and the potatoes.

However, despite the seemingly convincing margin of victory, Asda still had to dish out an Asda Price Guarantee voucher worth £3.47.

Tesco's own pricing initiative - Brand Guarantee - helped close the gap to Asda. Our shopper was unable to pick up five branded items, three of which were out of stock. Had all five been available, our shopper would have received an instant discount of £2.40, though this still would have left Tesco trailing Asda by £1.91.

Morrisons came in third, albeit £4.91 more expensive than Asda. Guest retailer Ocado claimed fourth spot with a total of £62.72, which meant Sainsbury's was pushed down into fifth with a total of £63.33. This was more than £6 more expensive than Asda, while Waitrose was £8.25 more expensive than this week's winner with a total of £65.22.