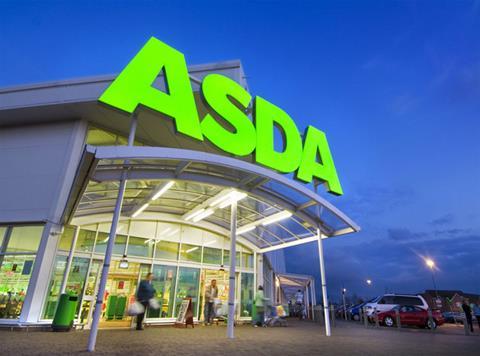 Asda is beginning to turn the screw in terms of its pricing advantage over its traditional supermarket rivals.
With a total of £55.58, the retailer claimed its third convincing victory in the Grocer 33 pricing survey in the space of four weeks. It was £3.17 cheaper than nearest rival Morrisons, as it was selling 19 of the items on our list at their cheapest price, though just six were exclusively cheapest. Morrisons was cheapest for 12 items in total, five exclusively so.

Tesco's shelf-edge pricing was a long way off Asda this week. Its £62.46 total was £6.88 off the pace. This prompted the retailer to give our mystery shopper an instant discount of £4.52. It would have had to remove another penny had the store she visited stocked the Crisp 'n Dry vegetable oil, but this would still have left it £2.35 more expensive than Asda.

Sainsbury's £60.62 total was closer to Asda's (a £5.04 differential) but it only provided our shopper with a Brand Match voucher for £1.51. In line with its new strategy, not a single one of its promotions was a multibuy.

The same can't be said of Waitrose, with nine multibuys, but it matched the lowest price for eight items and was cheaper than anyone for the Twinings teabags. And its £64.48 total was a lot closer than recent weeks and just £2.02 more expensive than Tesco's shelf-edge prices.