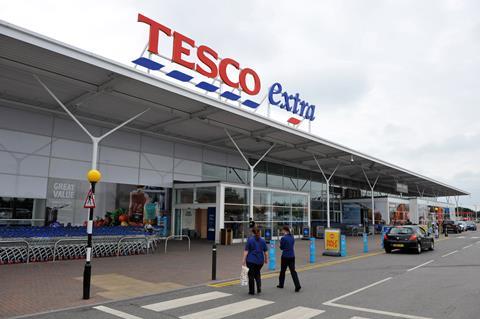 It was another close-fought battle in this week's Grocer 33 pricing survey, with Tesco edging out Asda by just 10p.

Tesco's £53.64 total was enough to claim its second Grocer 33 pricing victory this month (and its fifth this Grocer 33 year). Its victory was largely down to key promotional prices on Cheerios, Vanish stain remover and Young's Chip Shop cod fillets, with these the only products in its basket that were exclusively cheapest at Tesco.

In the meantime, second-placed Asda (despite offering the lowest price for 19 of the items on our list, 11 exclusively) actually failed to come in 10% cheaper than any (let alone all) of its big four rivals under its Asda Price Guarantee scheme. And our Asda shopper was able to claim a voucher for £4.79 via the Asda website.

In third place, Sainsbury's managed to close the gap on its main rivals, having seemingly been off the pace in the weeks since it scrapped its Brand Match scheme, with its £55.59 trolley just £1.95 more expensive than winner Tesco. Asda was just 3.3% cheaper.

And Asda's total was just 3.8% cheaper than the Morrisons basket which, at £55.91, was 32p dearer than Sainsbury's.

In fact, Asda only just managed to come in 10% cheaper than Waitrose - by 2p. At £64.47, Waitrose was over a tenner more expensive than Tesco.