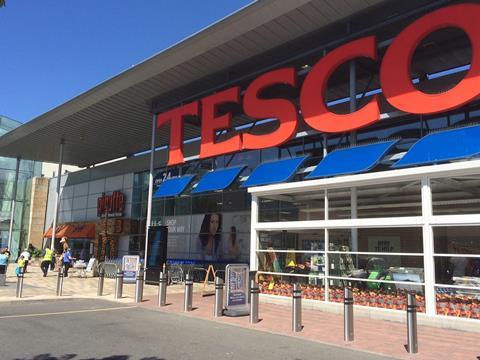 Tesco claimed its first Grocer 33 pricing win since the beginning of July as Asda price cuts failed to make an impact.

The cost of the 33 items on our shopping list at Tesco came to £50.58 - £1.24 cheaper than Asda. Tesco was offering the lowest price for 13 of the items on our list, the same number as Asda and Morrisons. However, it was only exclusively cheapest on five of these, whereas both Yorkshire-based supermarkets had six exclusively lowest prices.

Tesco won thanks to particularly keen prices for the Nivea hand cream, pork fillet and Kellogg's granola.

As to Asda only two of the items in our 33 fell in price this week, despite announcing price cuts on thousands of lines at an average of 15%. In fact, its £51.82 total was actually 18p more expensive than it would have been a week earlier after a promo on the granola finished. And as it once again failed in its guarantee to come out 10% cheaper (under the Asda Price Guarantee) our mystery shopper received a voucher worth £4.74.

Sainsbury's £53.54 helped it edge into third, ending a recent run of fourth places in which it had significantly lagged its rivals. Morrisons was a further 59p more expensive in fourth with a total of £54.13.

Waitrose remained well off the pace in terms of price compared with the big four, with a total of £59.53.