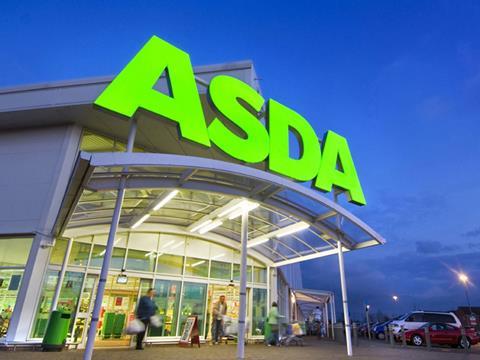 In a straight fight between the traditional supermarkets, Asda continues to rule the roost on price - with its rivals struggling to close the gap.

The Walmart-owned retailer chalked up yet another Grocer 33 pricing win this week. Its total of £55.03 was £2.17 cheaper than nearest rival Tesco, despite the two retailers having a similar number of exclusively low prices. Asda had lower prices than any of its rivals on eight of the 33 lines - Tesco had six.

While Asda undercut Tesco on the pears, its rival cancelled this out on the courgettes. When it came to brands, Tesco was almost £1 cheaper on the Fairy Power spray and McCoy's crisps, but the real difference for Asda this week was a deep save promotion on Herbal Essences conditioner which, at £1.74, was more than £2 less than Tesco's price. Its price of £2 for eight cans of Pepsi Max was also £1.50 cheaper than Tesco.

In mid-table there was little to separate Sainsbury's (£58.05) and Morrisons (58.49), though the third place for Sainsbury's will come as a welcome relief after it came in second bottom and last in the past two weeks.

Waitrose, which has generally been closer to its rivals in recent weeks, was a long way off in fifth place - £11.72 more expensive than Asda's basket. The retailer charged significantly higher prices than its rivals on the potatoes, sausage rolls and Pepsi Max.