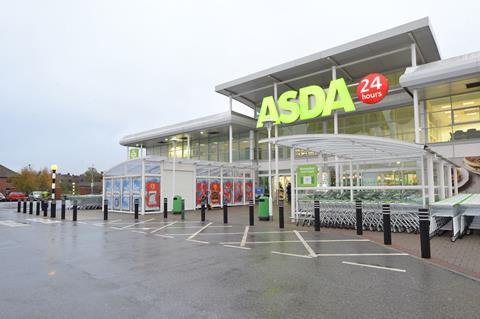 Asda sealed a second win in a row in the Grocer 33 pricing survey, but by a much more slender margin than last week.

Then Asda was £4.25 cheaper than any of its rivals, but this week its total of £55.36 was just 78p cheaper than Morrisons. This was despite Asda providing the cheapest prices for 16 of the 33 items on our list, 10 exclusively so. The narrow margin of victory also resulted in Asda giving our mystery shopper a money-back voucher for £5.15 as part of the 10% cheaper Asda Price Guarantee.

For its part, Morrisons was cheapest for 12 of the items on our list, exclusively so for eight of them. Our shopper also received 1,200 Match points, the equivalent of £1.20, as part of its Match & More scheme.

Third-placed Sainsbury's wasn't far behind Morrisons - it was just 58p more expensive this week. However, there was no money-back voucher for our shopper - she was informed on her receipt that the cost of the branded products she had bought was actually 50p cheaper than they would have been at Asda.

For the second week running, Tesco was off the pace of its big four rivals. It was almost £2 more expensive than Sainsbury's with a total bill of £58.70. Tesco was cheapest for five items on our list and only one exclusively.

Waitrose was even further adrift on £62.65.