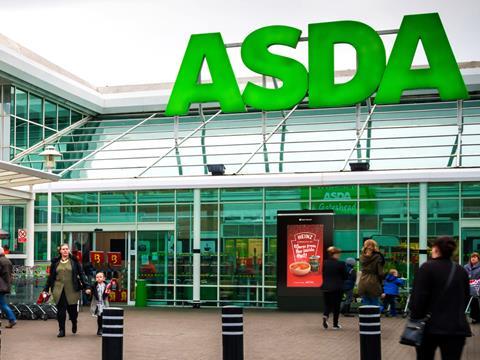 Asda made it two Grocer 33 pricing wins in a row - and this week it did so in a much more convincing fashion than a week ago.

The Walmart-owned retailer's £64.70 total was £7.43 cheaper than Morrisons, a big change from last week when it edged out the same retailer by just 17p. Asda had the lowest price for 20 of the 33 items on our list, 12 of which were exclusively cheaper than any of its rivals.

Despite its dominance, our mystery shopper still received an Asda Price Guarantee voucher worth £4.66, though this is likely to have been significantly less had the shop she visited stocked the Apothic wine and Birds Eye salmon fillets, as these were much cheaper than most of its rivals.

Sainsbury's came in third this week. With a bill of £73.27 it was £8.57 dearer than Asda.

It was a bad week for Tesco, which slumped to fourth with a £74.68 total that was just under a tenner more expensive than Asda. However, our shopper received an instant discount of £5.89, which would have increased to £7.18 had her store stocked the Skyr yoghurt and Doritos dip we were looking for. This would have taken its total to £67.50 and reduced the differential versus Asda to just £2.80.

Guest retailer Ocado was £11.78 more expensive than Asda at £76.48, though it came in £2.12 cheaper than Waitrose, which took sixth spot with a total of £78.60.