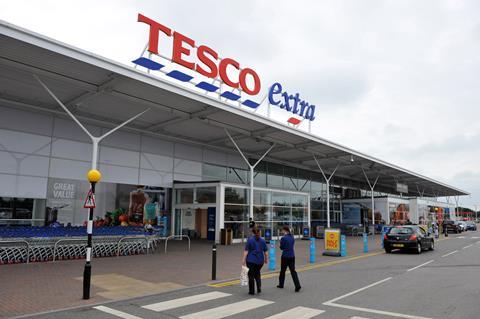 There was a surprise winner in this week's Grocer 33 pricing survey as Tesco claimed a rare victory.

In the past couple of weeks Tesco has relied on discounts paid out as part of its new Brand Guarantee price-matching scheme to stay within touching distance of Asda's price. However its total shopping bill of £55.59 was £2.07 cheaper.

Both supermarkets had the cheapest prices for 15 of the 33 items on our list, with Asda exclusively cheapest for eight while Tesco only had four exclusively cheapest lines. However, its prices on salami, haddock, Ocean Spray squash and Original Source shower gel made the difference for Tesco.

Our Tesco shopper was told the branded items on her list were 86p cheaper than at any of her rivals, but our Asda shopper was not given any money-off vouchers under its Asda Price Guarantee scheme, despite its pledge to be 10% cheaper than its big four rivals.

Morrisons was just 25p more expensive than Asda. Its Match & More loyalty scheme no longer contains a price-matching element and as such our shopper was given 205 points, reflecting the amount of money she spent in store.

Sainsbury's bill of £60.79 was more than a fiver dearer than Tesco, but our shopper was given a £1.85 voucher as part of its Brand Match scheme.

Waitrose was further adrift with a total of £64.22.