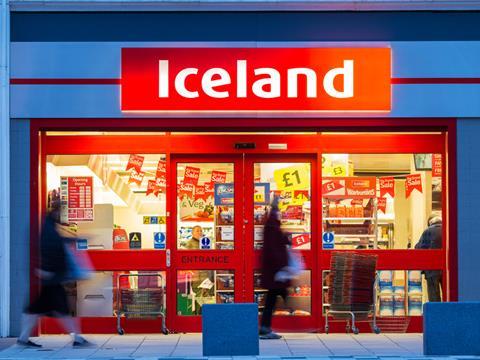 This week's G33 pricing survey came down to a straight fight between two under-fire operators, with our guest retailer Iceland pipping Asda to the post.
The latest Kantar market share figures released last week showed Asda was the worst-performing of the big four with sales down 3.5% for the 12 weeks to 3 January, while Iceland was the worst-performing of all the major retailers with sales down 4.1%.
In our mystery shop this week, Iceland came in 70p cheaper than Asda at £53.31. The last time Iceland featured in The Grocer 33, back in October, it was £1.54 cheaper than any of its rivals.
Interestingly, both retailers were offering the cheapest price for 17 of the 33 items on our list and both had seven exclusively cheapest products as well.
Both were considerably cheaper than the rest of the supermarket pack. Morrisons came in third with a total of £57.39. This was £4.08 more expensive than Iceland.
Meanwhile, the cost of our shopping at Tesco came to £58.34, and while our shopper did receive an instant Brand Guarantee of £1.89, this only reduced the cost to £56.45, which was still £2.44 more expensive than Asda.
Sainsbury's pricing was more comparable to Waitrose than Asda this week. Its total of £59.93 was just £1.85 cheaper than its upmarket rival.