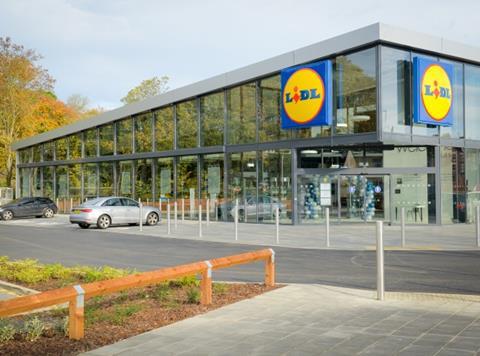 Between them, Aldi and Lidl now command a 10% share of the UK grocery market, according to figures released by Kantar this week. And Lidl is the fastest-growing retailer, with sales up 19% for 12 weeks to 8 November. Looking at its latest guest appearance in The Grocer 33, it is easy to see why.
Lidl absolutely trounced the traditional supermarkets in terms of price. The cost of our shopping at the discounter was just £39.20. This was almost a tenner and 19.6% cheaper than its nearest rival, Asda.
Lidl had the cheapest price for 27 of the 33 items on our list, 25 of these exclusively so.
Asda this week posted a 4.5% fall in like-for-like sales in the third quarter. "I'm confident that by reinforcing our offer we can further extend our price advantage over major competitors and close the gap against the limited assortment discounters - not only on price, but across range, service and quality," said CEO Andy Clarke.
It's looking like a herculean task. Sainsbury's, the only big four retailer in growth, was third, just 79p more expensive than Asda. The 74p Brand Guarantee deduction given to our shopper at Tesco (or £1.31 including cashback on the missing pork steaks) would have been enough to pip Morrisons for fourth place. The cost of our list at Waitrose was only £2.66 more expensive than Tesco this week.