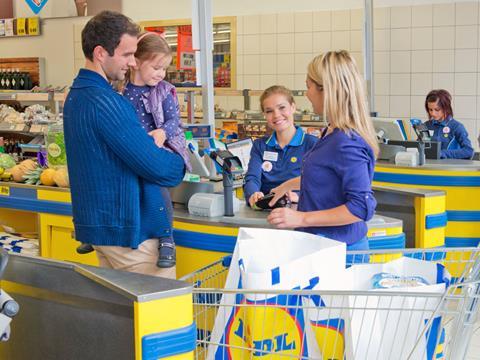 Guest retailer Lidl re-affirmed its clear pricing lead over the traditional supermarkets as it picked up a comfortable Grocer 33 pricing win this week.

In its most recent appearance in June, Lidl was just 8% cheaper than nearest rival Asda. This week, however, its victory was more convincing. With a total price of £42.86, Lidl was 13.5% cheaper than second-placed Asda this week.

Lidl was offering the cheapest price for 27 of the 33 items on our list, with 23 exclusively lower than any of its rivals.

Behind Lidl, it was yet another close scrap between Asda, Morrisons - which slashed the price of 130 cooked and fresh meat lines this week - and Tesco with just £1.02 separating the three retailers. Morrisons' total basket cost of £50.17 was just 64p more expensive than Asda with Tesco a further 38p adrift at £50.55. Our mystery shopper at Tesco had 79p taken off her bill as part of Brand Guarantee. This was enough to make it cheaper than Morrisons but not Asda.

Again, Asda's inability to undercut its main rivals by 10% proved costly, with our shopper receiving a voucher worth £4.78 under the Asda Price Guarantee.

Sainsbury's was further adrift of its big four rivals with a £54.08 total, while Waitrose came in sixth with its £62.39 total almost £20 more expensive than Lidl.