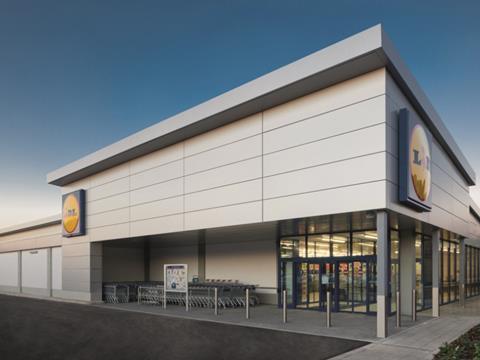 Our guest retailer Lidl had a comfortable victory in this week's Grocer 33. However, its margin of victory has narrowed since its last appearance.

Back in May, Lidl was 14.7% cheaper than any of its rivals. This week, its total of £43.06 was £6.20 or 12.6% cheaper than nearest rival Asda, suggesting the latter is gaining ground on the discounters.

Lidl offered the lowest price for 25 of the 33 items on our shopping list this week, 21 exclusively so, suggesting it is still consistently cheaper than the mults right across the store.

In terms of the traditional mults, there was not as much to choose between Asda, Tesco and Morrisons as in previous weeks. Tesco came third - its total of £50.11 was just 85p more expensive than Asda, while a total of £51.62 for Morrisons was up just £1.51 on Tesco.

Our shopper at Tesco received a voucher for £1.81 off the next shop under the Price Promise scheme, while our Morrisons shopper was awarded 6,250 Match & More points, the equivalent of £6.25.

Our Sainsbury's shopper also received a hefty money-back coupon to the tune of £4.14. Sainsbury's total for our shopping list was £57.81, almost £15 more expensive than Lidl and £8.55 more than Asda.

Waitrose was even further off the pace this week. Its total of £67.42 was almost a tenner more than Sainsbury's.